Original Article – https://manofmany.com/tech/uber-robotic-delivery-units
She's only been in the role a few months, but Sydney is already one of Uber's most prolific workers. Each morning, she clocks in, loads up her run sheet and with a wink and smile, sets off for her daily drops. However, despite her happy-go-lucky nature, Sydney isn't exactly the kind of employee most businesses are ready for. In fact, she isn't even an employee at all. Like something ripped straight from the pages of a Westworld fan fiction, Sydney is a fully autonomous robotic delivery unit, tasked with keeping the residents of West Hollywood fed. Well, for the next 18 hours at least. Welcome to the future of food tech.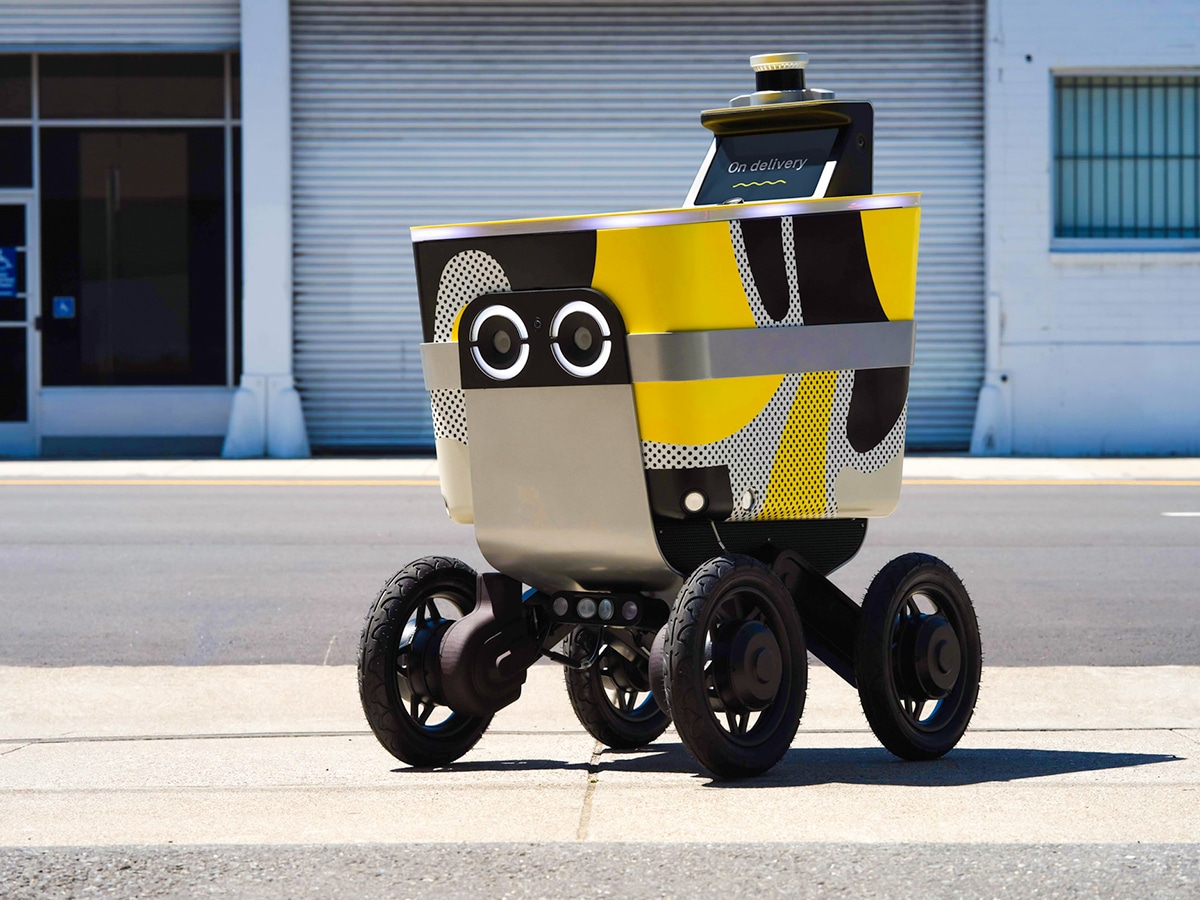 It's a bizarre sight for the uninitiated, but over the past few months, it has become fairly commonplace to see the delivery bots making their way through Greater Los Angeles. They nod, wink, smile and drive, seemingly with a personality that is entirely unique to each unit, and that doesn't come by accident. The culmination of 12 months' worth of hard work, Uber's fleet of autonomous delivery vehicles is helping shape the next wave of innovative technology and at its helm stands a proud Aussie.
Dean Apostolopoulos is the man behind the new delivery bots, working to coordinate two live pilots that will bring autonomous food delivery to the Uber Eats platform in the US. The 31-year-old Victorian has spent the last 12 months getting the project off the ground, with the last six months serving as an initial trial phase. Now, he's finally ready to take the technology to the world.
"As an Aussie, I'm very proud. I came through an engineering background, so I've always been in software engineering. All through my life I've had technology at my fingertips, like a lot of us now, and this was an area that I was passionate about," he says. "I was part of a very small founding team that changed Uber's vision and went down this path. We were a very small team, we've grown substantially over the last 12 months (to) a big team of engineers and business side people as well, putting all these pilots on the road and building some pretty awesome, magical stuff in the background."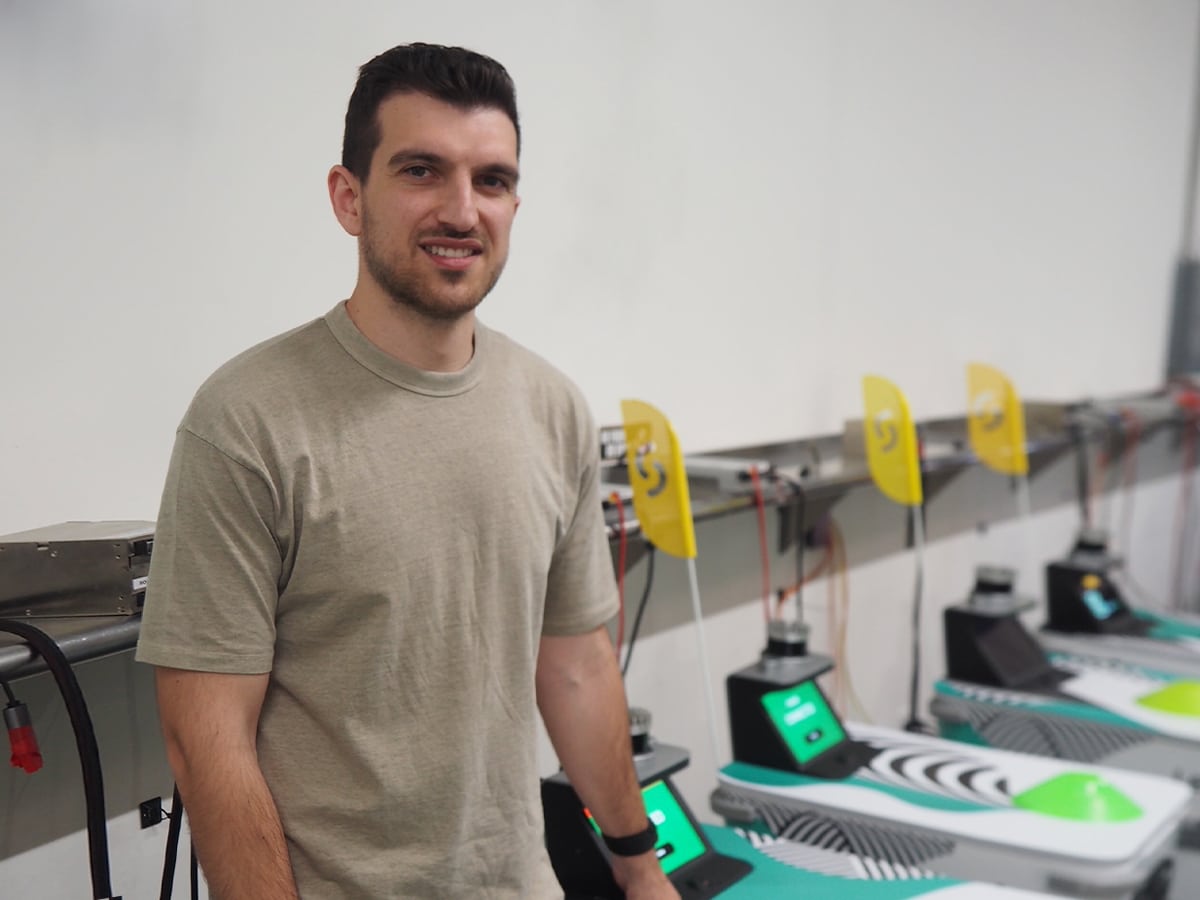 For years, it has seemed like autonomous driving vehicles have been right around the corner, however, countless setbacks and apprehension surrounding Tesla's Autopilot Mode have seen the future fail to reach fruition. Remarkably, despite being the pipedream of philosophers and futurologists for decades, autonomous transport has fallen down the pecking order, particular in recent years. In corporate enterprise, artificial intelligence has emerged as a fundamental driver of growth, an after-shock of the global pandemic. In fact, the sector's widespread adoption of AI has led to a rapid rise in what is quietly being referred to as robotic process automation (RPA).
A recent report from Deloitte found that nearly 8 in 10 corporate executives said they had implemented some form of RPA, while a further 16 per cent revealed that they planned to do so within the next three years. Digitalisation has spread across the white-collar landscape with apparent ease, transforming customer and supply-chain interactions significantly and the tide doesn't appear to be turning. For Apostolopoulos and Uber, however, the growth opportunity exists more in the service solution side of the equation, rather than as a people-moving transport application.
Speaking at the Los Angeles workshop, the product manager, Autonomous Mobility & Delivery for Uber revealed that live trials with partners Serve Robotics and Motional have helped demonstrate the viability of robotics in the food ordering and hospitality sector. Rather than waiting to find a delivery driver in a peak time period, or worrying about small-scale trips, the introduction of a robot helper opens the door for greater adoption and patronage. In West Hollywood, for example, customers can order through the Uber Eats app, receive a notification that their food is being delivered by a robot and track its journey in real-time. When it arrives, a notification is sent and they simply meet the robot on the street, enter a pre-messaged code and unlock the cooler to receive their food.
Robots like Sydney will be able to travel all day on a single charge and while they are designed to navigate real-world, urban environments, there is a safety net. All Serve's vehicles are actively monitored by human operators, meaning that should any unit run into trouble, a pilot can take over controls and readjust the trip. Importantly, Apostolopoulos claims that the introduction of delivery robots is designed to complement the existing driver network, rather than replace it.
"We're operating what we call a hybrid marketplace, so you may be matched with an AV or a human," he explains. "But certainly, we're working with merchants to bring the tech and learn the tech with them as well. There is a learning curve with any new advancements and new innovations, however, we're certainly encouraged with consumer response and merchant response to all of it as well."
"The way you want to look at it is demand is continually growing, and this will only supplement that demand," he continued. "There's going to always be a need for drivers on the roads and we actually firmly believe that there will be more drivers in 10 years on the roads than there are today."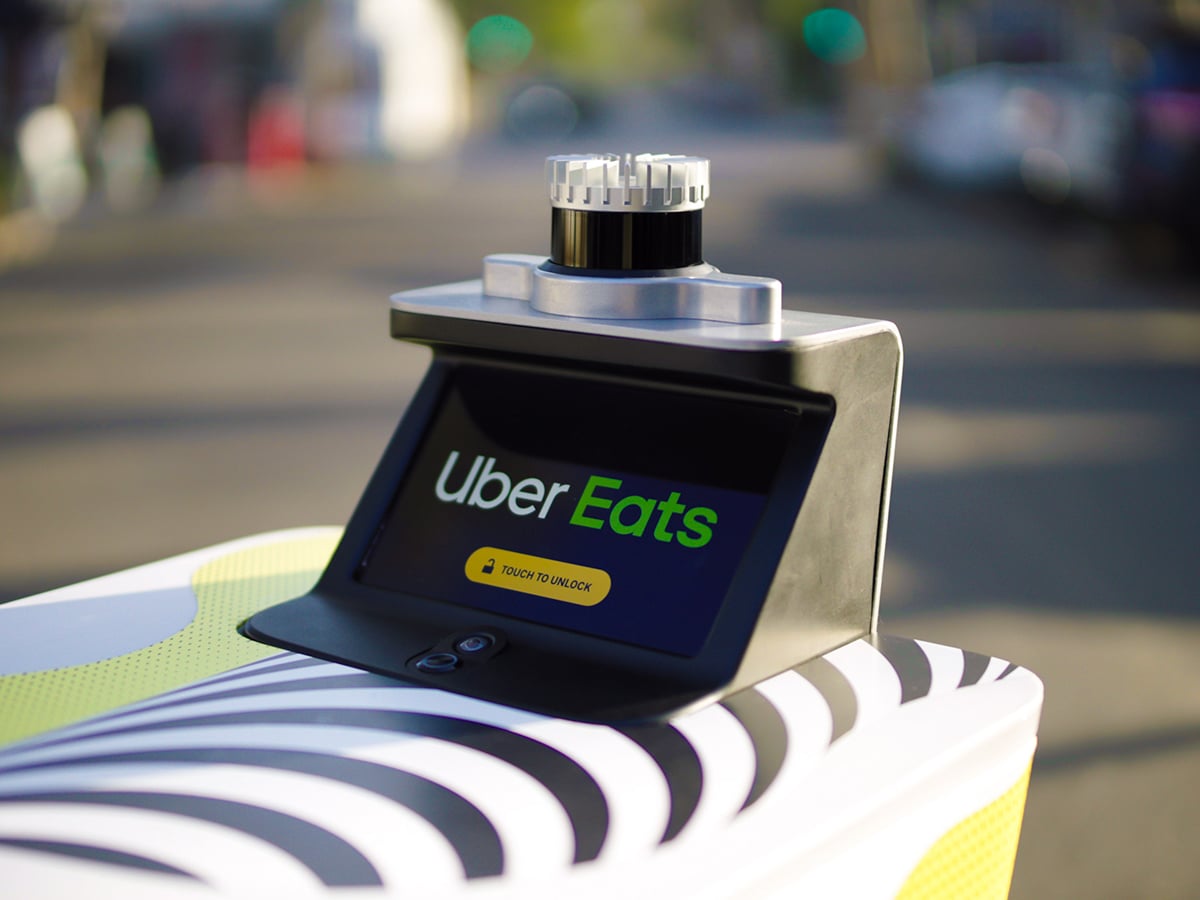 In addition to working with Serve Robotics, Uber has also outlined partnerships with Motional in Santa Monica, which utilises autonomous vehicles that drive on roads with a safety driver, alongside announcing a new ten-year partnership with grocery delivery-focused enterprise Nuro, set to take effect in Mountain View, California and Houston, Texas. For a company like Uber, driven by innovation and built on a platform of industry-leading technology, it seems like a natural progression, but it's not always as simple as 'build it and they will come'. Apostolopoulos admits that there are difficulties in user adoption, with new different cultures, regions and environments more resistant to technology evolution.
"Our strategy is not just looking at what the next year looks like but how this changes what work looks like in the next 10 years," he explains. "With all change things are gradual but then they happen. We're seeing glimpses of how technology improves our lives back home and how our cities look are changing. I don't know about you, but through the pandemic, I got used to food just showing up at my door and being there. Obviously going out to these robots is a different experience for people and something that they will adapt and learn with over time, that's part of the challenge…I don't want my kids to get a licence at all, to tell you the truth, they're four years old, so hopefully within the next 10 years."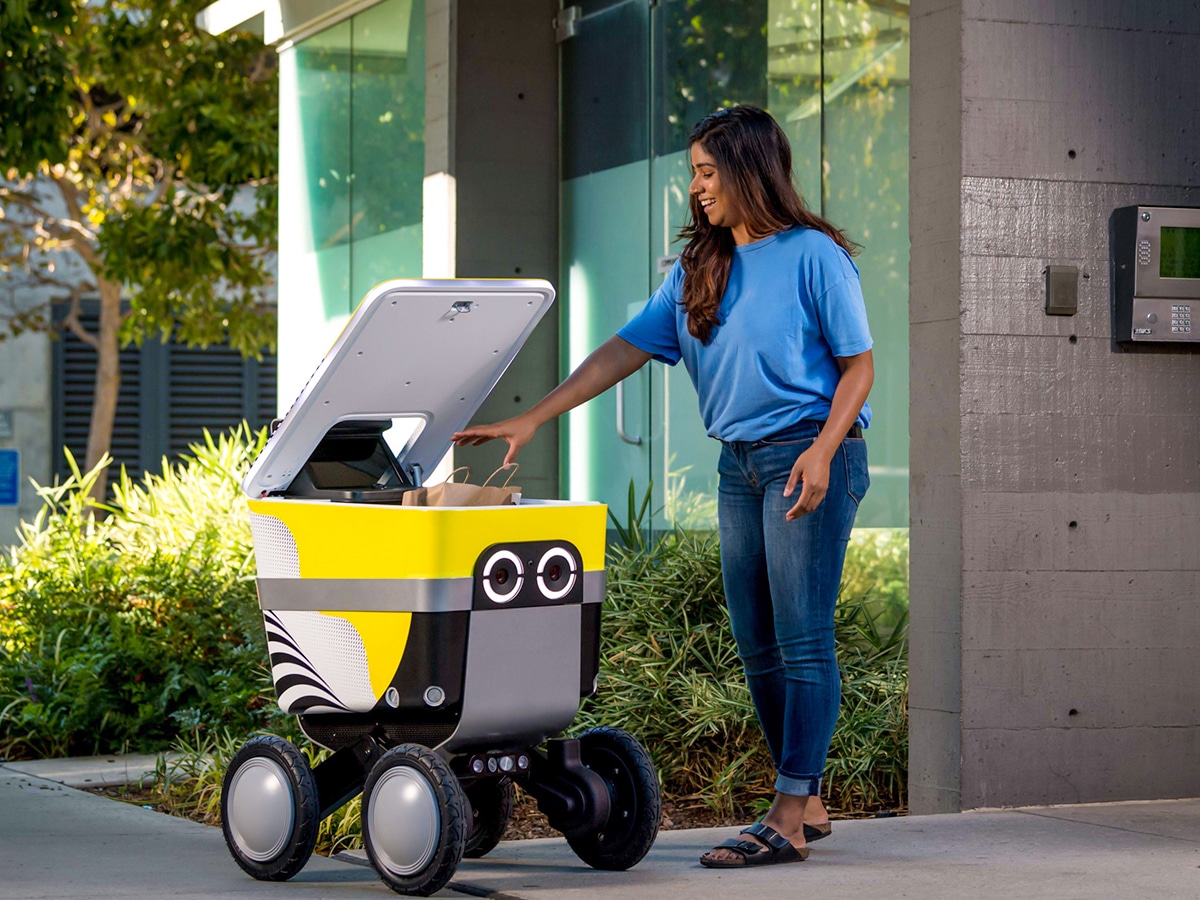 The other challenge Uber is hoping the robotics trend will address is that of climate action. Serve robots are powered by all-day batteries and can be charged by any available electricity source, producing zero carbon emissions. While it marks a critical step in the company's 2040 mission of a fully electrified fleet, Apostolopoulos revealed that the form factors for each unit also serve Uber's sustainable future, which is surging ahead at a rate of knots.
Farfetched as it may seem, the timeline checks out. For all its growth and success Down Under, Uber – the platform has only just celebrated its tenth birthday in Australia. A long way since the vigilante-esque ride-sharing days of old, the transport company is stretching far beyond simply getting people from A to B, setting sights on a global logistics, freight and of course, food delivery empire. Sure, Apostolopoulos' dream of a licence-less world for his kids might not be everyone's cup of tea, but it matters less. The future is arriving faster than you think and this time, there's no one in the driver's seat.