Original Article – https://www.loveproperty.com/gallerylist/107857/marilyn-monroes-beautiful-houses-from-her-honeymoon-home-to-her-final-la-mansion
The jaw-dropping homes of Marilyn Monroe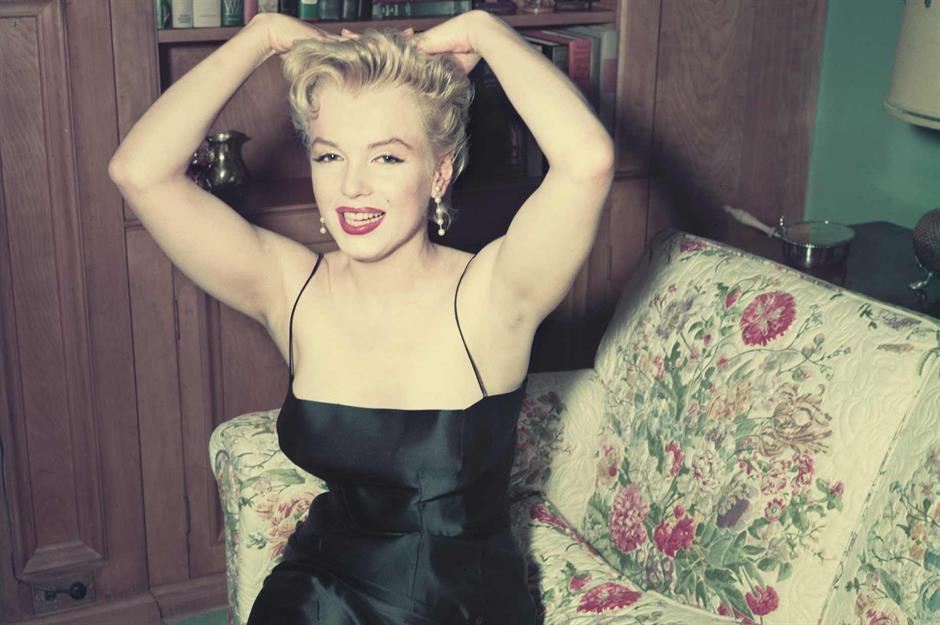 Archive Photos / Stringer / Getty Images
When it comes to silver screen stars, they don't get much bigger than Marilyn Monroe. Her legacy lives on, with Netflix movie Blonde currently making headlines, while earlier this year reality star Kim Kardashian wore a crystal-encrusted dress to the Met Gala that had been previously worn by the starlet to serenade President John F. Kennedy. Over the course of her glamorous career, the icon went on to call more than 40 places home. From high-end hotels to small apartments and sprawling Spanish-style mansions, let's take a look inside some of the jaw-dropping properties where Marilyn lived.
Where did Marilyn Monroe live?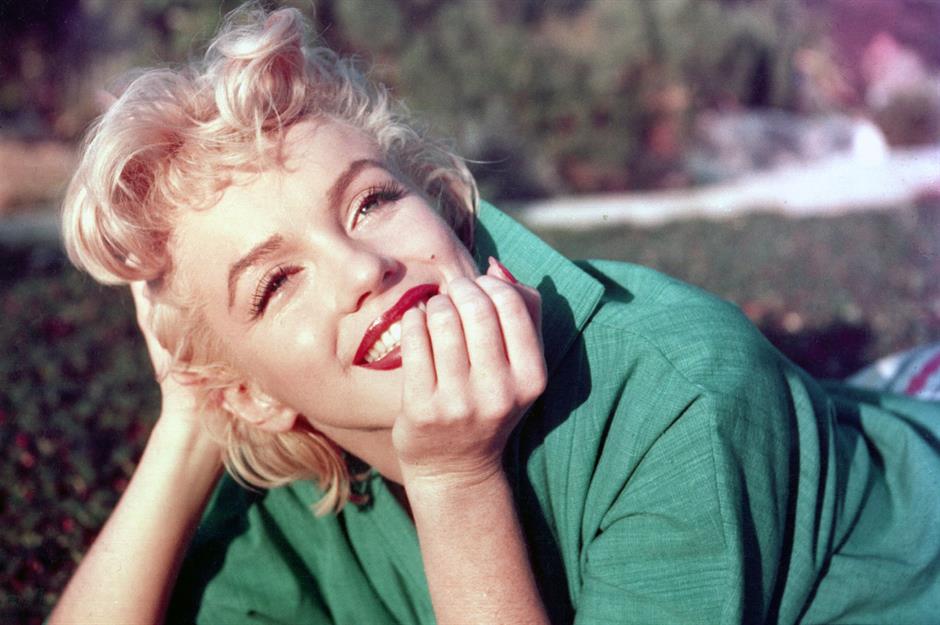 Baron / Stringer ; Getty
Having spent much of her life wandering from house to house until her untimely death in 1962, Marilyn Monroe surprisingly only ever owned one home, which she bought in the last year of her life. The star lived in the sprawling Beverly Hills mansion for just six months before she passed away, but the iconic star wasn't born into such a palatial property.
Where was Marilyn Monroe born?
Hulton Archive / Stringer ; Getty
A world away from the glitz and glamour that would come to surround her, Marilyn Monroe was born Norma Jeane Mortenson on 1 June 1926 in Los Angeles. Her mother, Gladys Baker, suffered from mental health problems and her father was absent from the star's life from the beginning. Marilyn had two half-siblings, Berniece and Robert, the latter of whom passed away in 1933. Marilyn only found out about Berniece when she was 12 years old, with the pair meeting for the first time in 1944.
Where was Marilyn Monroe from?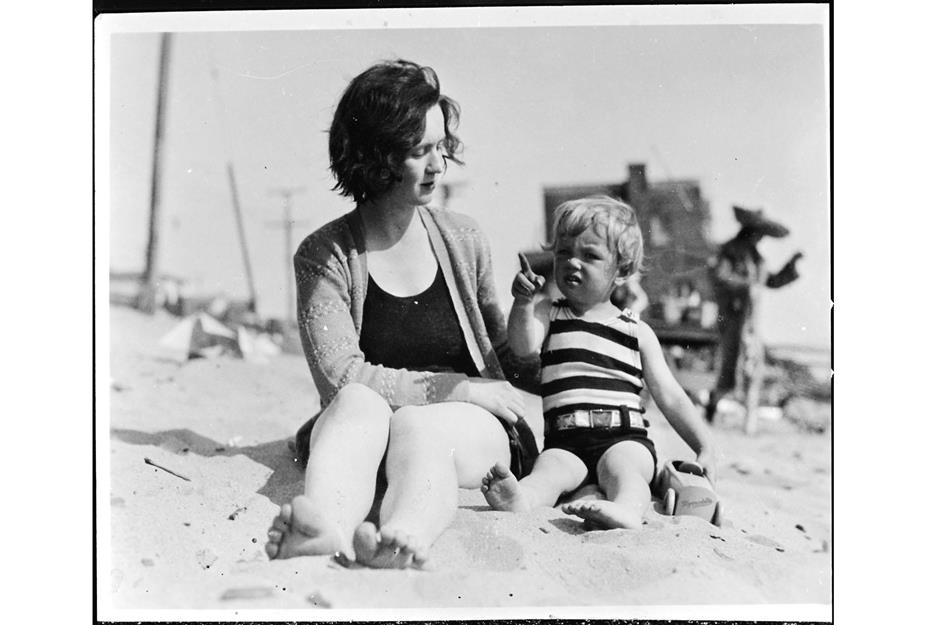 Silver Screen Collection / Contributor ; Getty
Just two weeks after she was born, Marilyn was taken to the foster home of Ida and Wayne Bolender by her mother Gladys. Over the next seven years, the young star kept in touch with her mother and the pair saw each other often. Marilyn stayed with her foster parents in their modest home until she was seven years old.
Where did Marilyn Monroe grow up?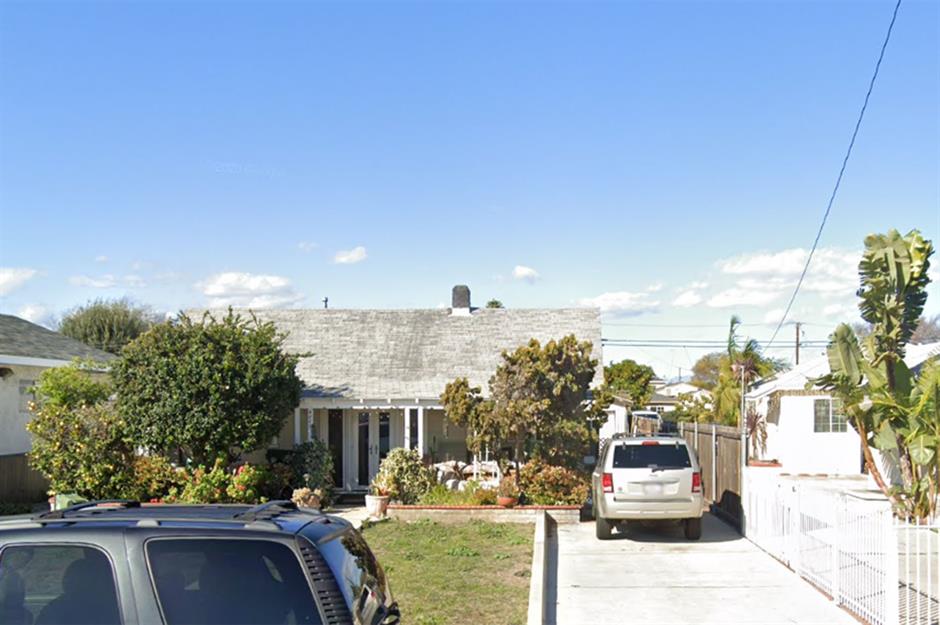 Trulia / Google Earth
Pictured here, Marilyn's childhood home with the Bolenders was in the city of Hawthorne in southwestern Los Angeles. She lived in the 1,300-square-foot home with Ida, Wayne and her foster siblings. Marilyn then moved in with her mother in the summer of 1933 but it wasn't all plain sailing, with Gladys suffering a nervous breakdown in 1935. Monroe was eventually moved to the Los Angeles Orphans Home Society for two years, before living with family and friends in numerous homes across Los Angeles.
Marilyn Monroe's first marital home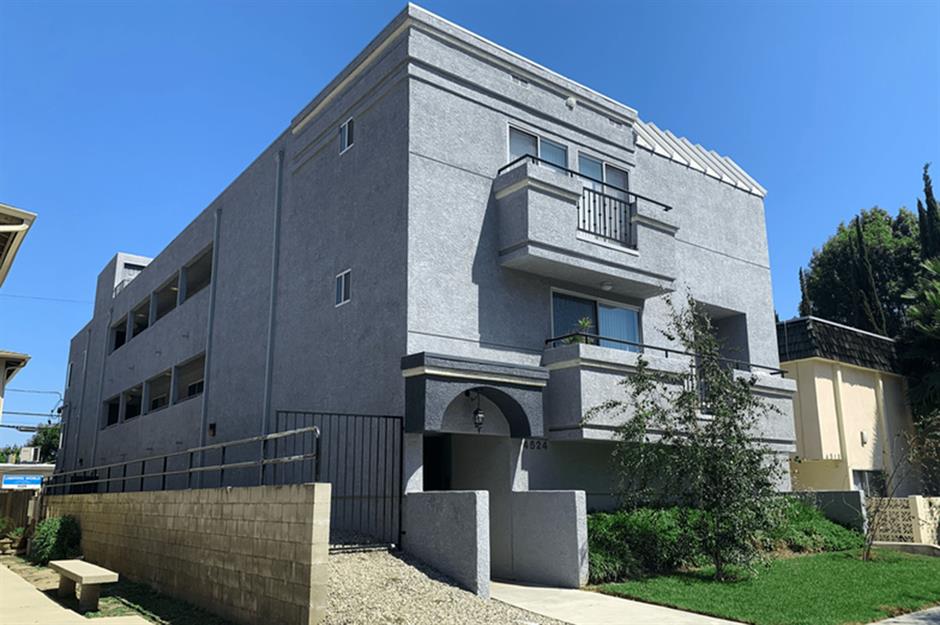 Loopnet
At just 16, Marilyn, still known as Norma Jeane, married high school sweetheart James Dougherty in 1942. The couple lived in this small apartment block for just one year until they moved on in 1943. Home to eight small apartments, the Sherman Oaks property would have been the perfect starter house for the newly married couple.
Marilyn Monroe's first marital home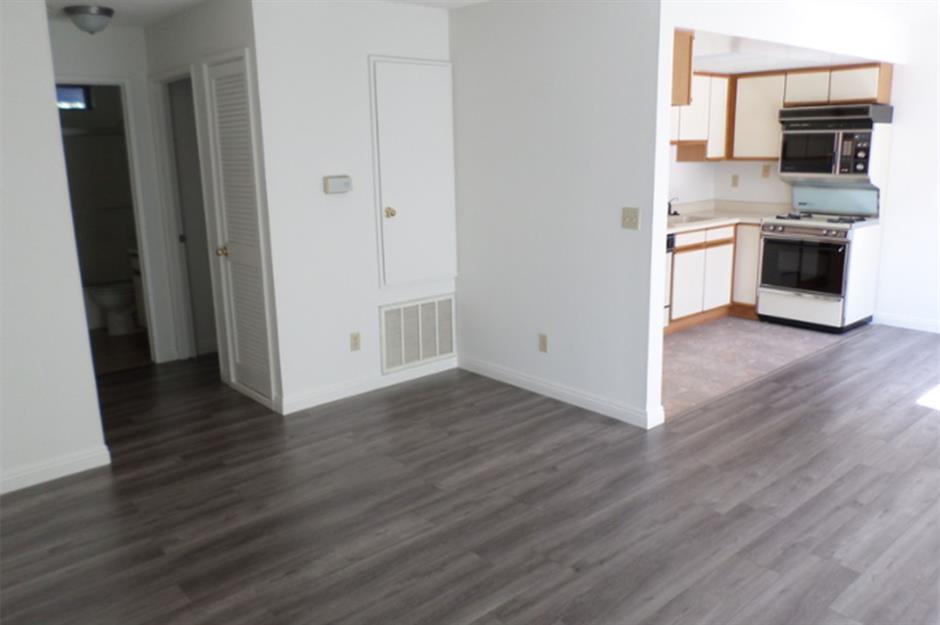 Apartments.com
It's not known which of the apartments Monroe and her new husband stayed in, but it may have been a similar layout to this space. This unit comes in at just 600 square feet and has one bedroom and one bathroom, as well as a small balcony that overlooks the street below.
Marilyn Monroe's first marital home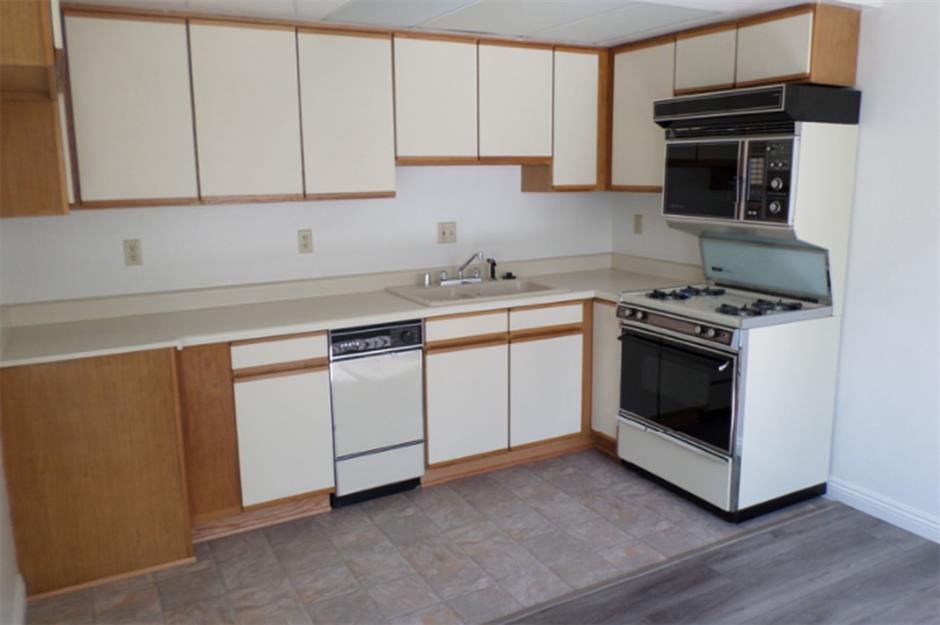 Apartments.com
Today, the shoebox homes in the block boast modern wooden floors, air conditioning and compact kitchens that sit open-plan to the living areas. In the summer of 1943, the couple moved on from their snug starter home and rented out a bigger house in the San Fernando region of Los Angeles.
Marilyn Monroe and James Dougherty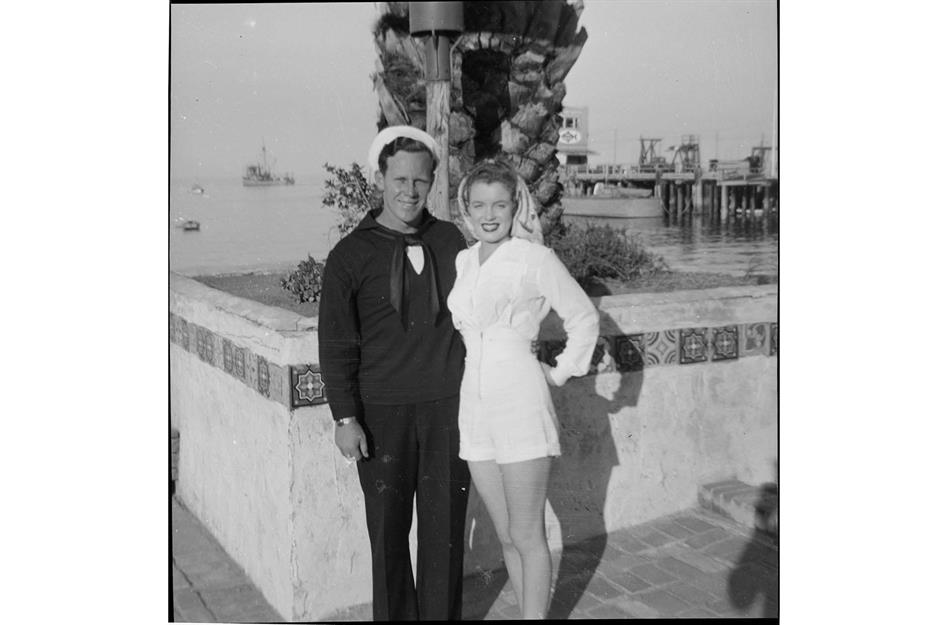 Silver Screen Collection / Contributor ; Getty
After their brief time in the San Fernando Valley, the young couple upped sticks to Santa Catalina Island where Dougherty was enlisted in the Merchant Marines. However, in 1944 he was shipped out to the Pacific and Monroe had to move in with her in-laws. As Marilyn's modelling career started to take off, the couple began to have differing views over her future and parted ways in 1946.
Marilyn Monroe's Burbank apartment
Trulia / Google Earth
After her divorce, Marilyn stayed at the female-only Hollywood Studio Club for less than a year in the late 1940s, a residence for women who were in the motion picture business. She then rented a space in this apartment building in Burbank for the summer while the couple who owned the property were on holiday. The home was close to the Warner Brothers Studios, and it was during this period that Monroe embarked on her acting career with roles in Dangerous Years and Scudda Hoo! Scudda Hay! and went to change her name to the now-iconic Marilyn Monroe.
Marilyn Monroe's Beverly Hills pad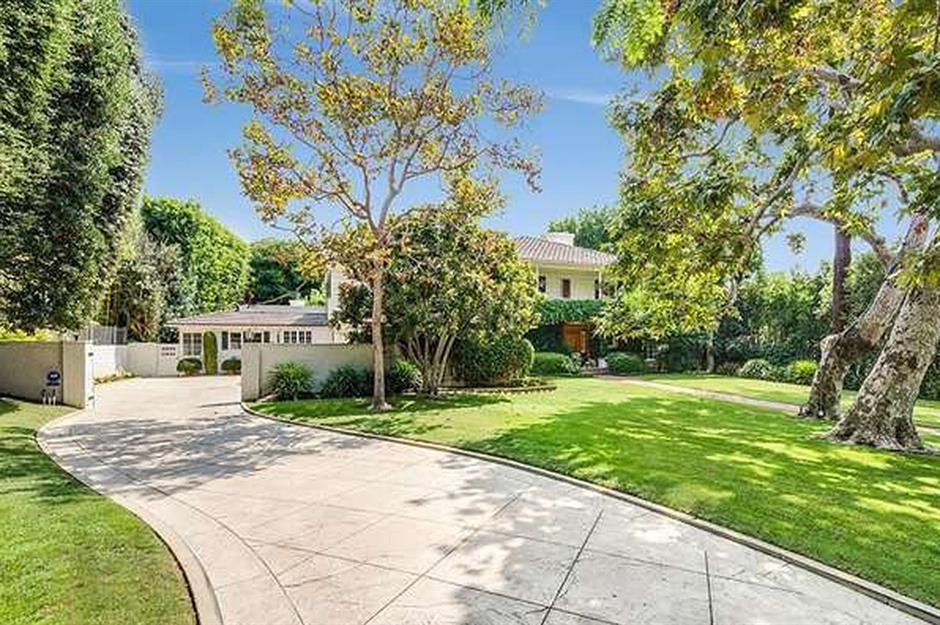 Coldwell Banker
After her stay in Burbank, Monroe moved into the West Hollywood apartment of actor John Carroll and stayed for just five months. Then in 1949, she upped sticks again to this home, a stone's throw away from the celebrity property hotspot of Sunset Boulevard, with Johnny Hyde, an American talent agent. Married at the time, Hyde later left his wife for Monroe. The talent agent was also said to have encouraged the young star to dye her hair platinum blonde.
Marilyn Monroe's Beverly Hills pad
Coldwell Banker
The nearly 5,900-square-foot home has five bedrooms and six bathrooms and was built in 1941. With a grand sweeping staircase taking centre stage in the hallway, the property is undoubtedly glamorous—befitting of a rising star like Marilyn Monroe.
Marilyn Monroe's Beverly Hills pad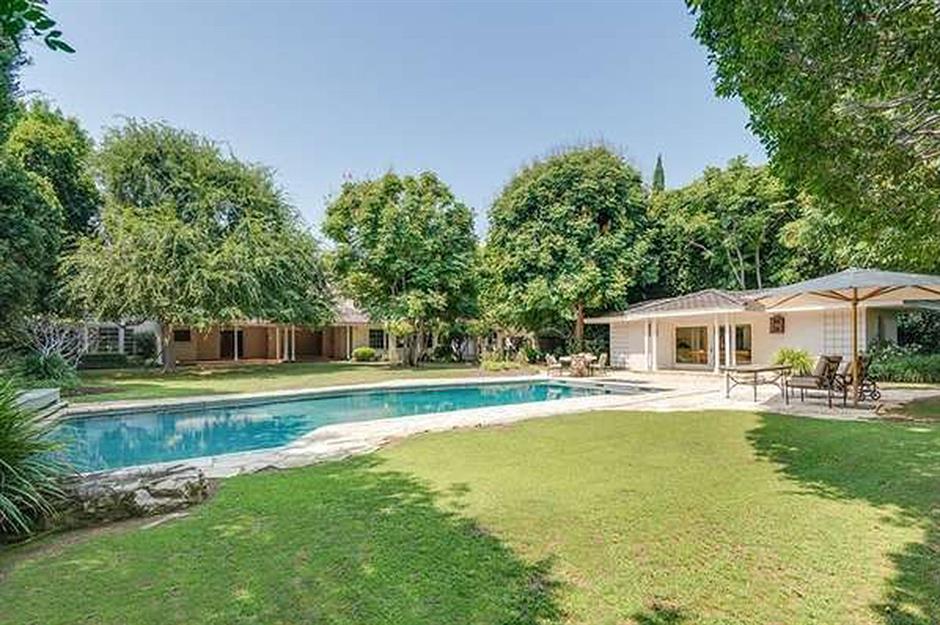 Coldwell Banker
The plush two-storey residence boasts a spacious backyard with a swimming pool, a sun terrace and a guesthouse. To avoid gossip and rumours surrounding her affair with Hyde, Monroe later left the home and moved into the luxurious Beverly Carlton Hotel.
Marilyn Monroe and Joe DiMaggio's love nest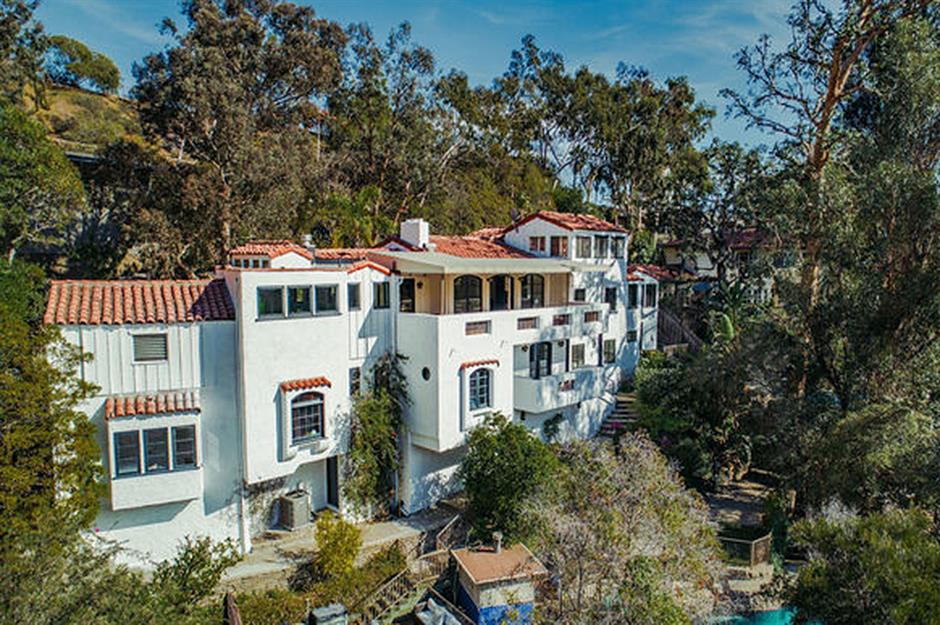 Coldwell Banker
Following a stint living with fellow actress Natasha Lytess after parting ways with Hyde, Monroe met New York Yankees baseball star Joe DiMaggio in 1952 and the pair became inseparable. For six months, they rented a sprawling property in West Hollywood, before moving into this glamorous Hollywood Hills home, a year before they tied the knot in January 1954.
Marilyn Monroe and Joe DiMaggio's love nest
Netflix / Matt Hanning
In one of the dozens of locations used in the making of Blonde, Netflix's new biographical drama that tells the story of her life and death,
some of Marilyn's real homes were used. This picture shows Ana de Armas as Marilyn and Bobby Cannavale playing Joe DiMaggio recreating a famous photo of the couple during their brief but passionate marriage.
Marilyn Monroe and Joe DiMaggio's love nest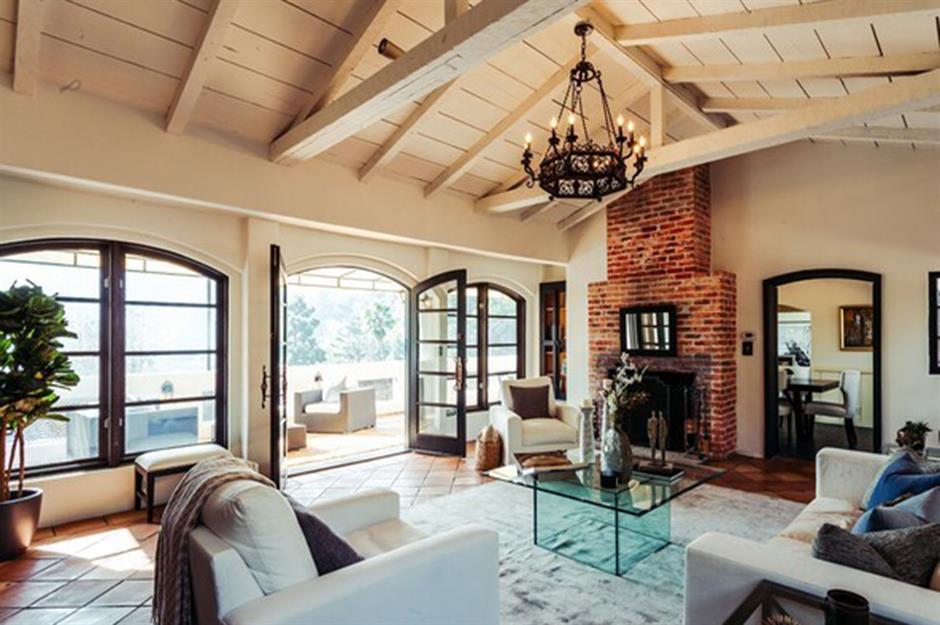 Coldwell Banker
Built in 1938, the spectacular property sits behind gates in the exclusive Outpost Estates and overlooks the breathtaking Runyon Canyon. With just over 3,300 square feet of interior space, the home is spread over two floors and offers four bedrooms and four-and-a-half bathrooms.
Marilyn Monroe and Joe DiMaggio's love nest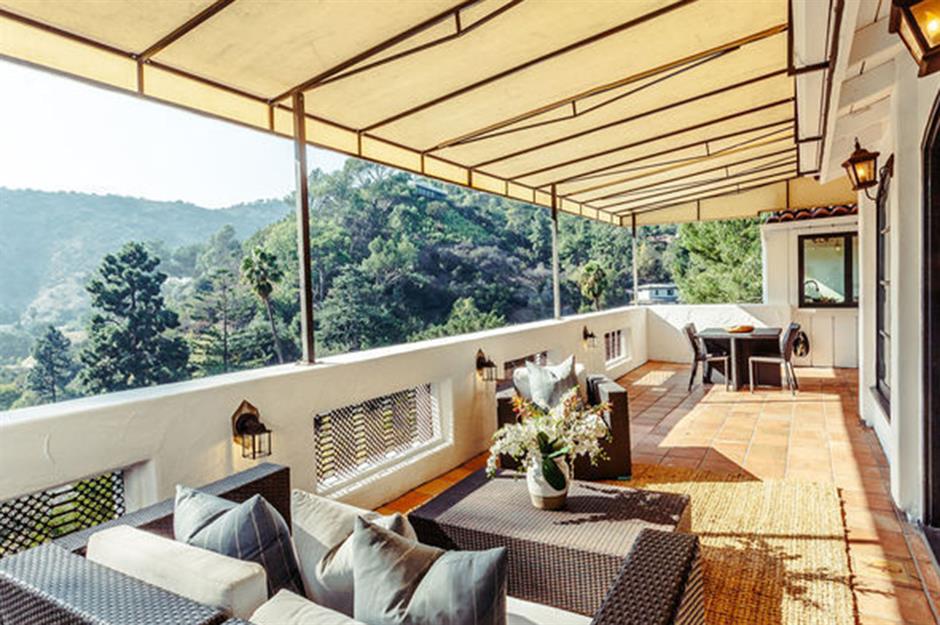 Coldwell Banker
The beautiful residence boasts classic Mediterranean architecture and features a sun-soaked terrace that's accessed through sliding doors from the main living space. Elsewhere, the plush estate also has a two-car garage, a luxurious swimming pool and a spa in the backyard.
Marilyn Monroe's New York stint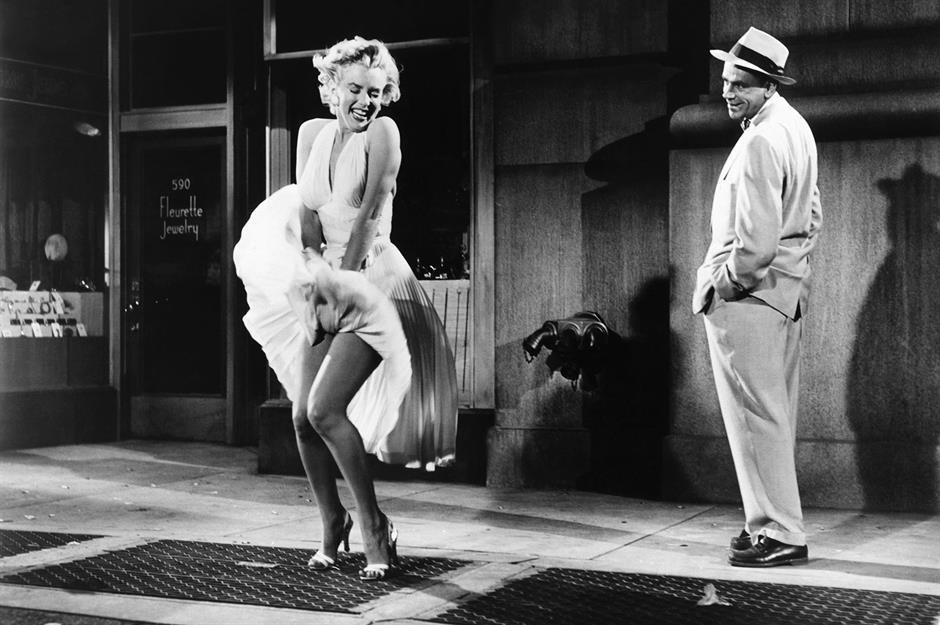 Sunset Boulevard / Contributor ; Getty
In September 1954, around eight months after marrying Joe DiMaggio, Marilyn headed to New York for the filming of The Seven Year Itch. One of Monroe's most famous movies, it features the famous scene where her dress blows up over a subway grate. Not long after, having been married for just 274 days, the couple divorced in October 1954.
Marilyn Monroe's West Hollywood penthouse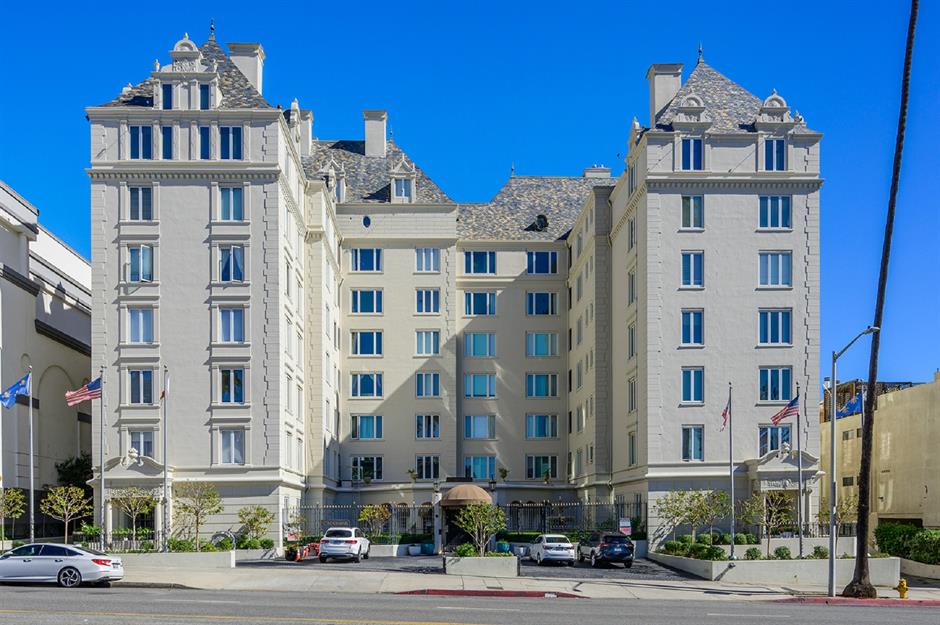 The Agency
Following her separation from DiMaggio, Marilyn moved into this elegant apartment building in West Hollywood. Known as Granville Towers, the French Normandy-style property is no stranger to celebrities. Over the years, the likes of Nicole Scherzinger and David Bowie have owned pads in the complex. In fact, Marilyn's apartment was most recently owned by actor Portia de Rossi, wife of Ellen DeGeneres. The penthouse is currently on the market for $2.3 million (£2m).
Marilyn Monroe's West Hollywood penthouse
The Agency
The 2,032-square-foot penthouse apartment dates back to 1930 and Granville Towers was actually designed by iconic architects, Leland Bryant and Samuel Coine. Historic and highly elegant, the home boasts gorgeous structural elements, floor-to-ceiling windows and sprawling views. Resident amenities include a 24-hour doorman, a clubhouse, pool and spa. Though it's been modernised over the years, it isn't difficult to imagine how the apartment might have looked in Marilyn's day.
Marilyn Monroe's West Hollywood penthouse
The Agency
The master suite is certainly fit for Hollywood royalty. The lofted space is one of two bedrooms in the apartment and boasts a soaring ceiling, sitting area, walk-in closet and an open-plan, wall-less ensuite bathroom. Elsewhere, Marilyn had access to a large lounge with city views, a compact kitchen and a chic dining room. Yet a little less than a year after she moved in, the star left Hollywood and headed for New York City, where she married her third and final husband…
A New York/LA nomad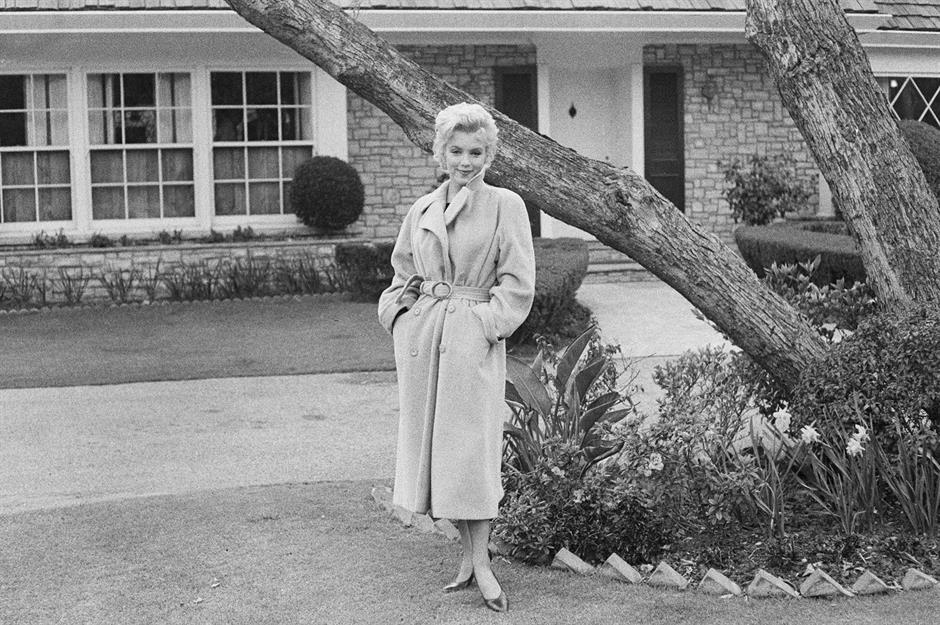 Gene Lester / Contributor / Getty Images
During this time in her life, Marilyn Monroe still considered New York to be home but would have to travel back to California for her many business commitments. She would rent out houses and apartments around LA, sometimes using them for press photos and publicity shots. This photo shows her in 1956.
Becoming a serious actress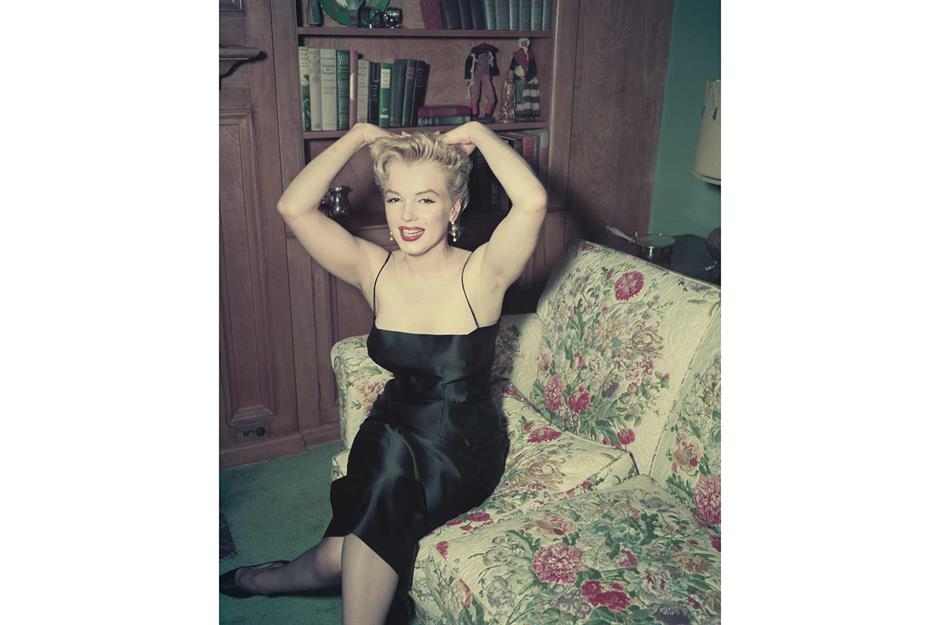 Archive Photos / Stringer / Getty Images
In this photo from 1956, Marilyn invited the press into her Los Angeles rental, her home-from-home while she was away from New York. This shot was taken at a party for the film Bus Stop, which garnered excellent reviews and a Golden Globe nomination for her role as Chérie.
Marrying Arthur Miller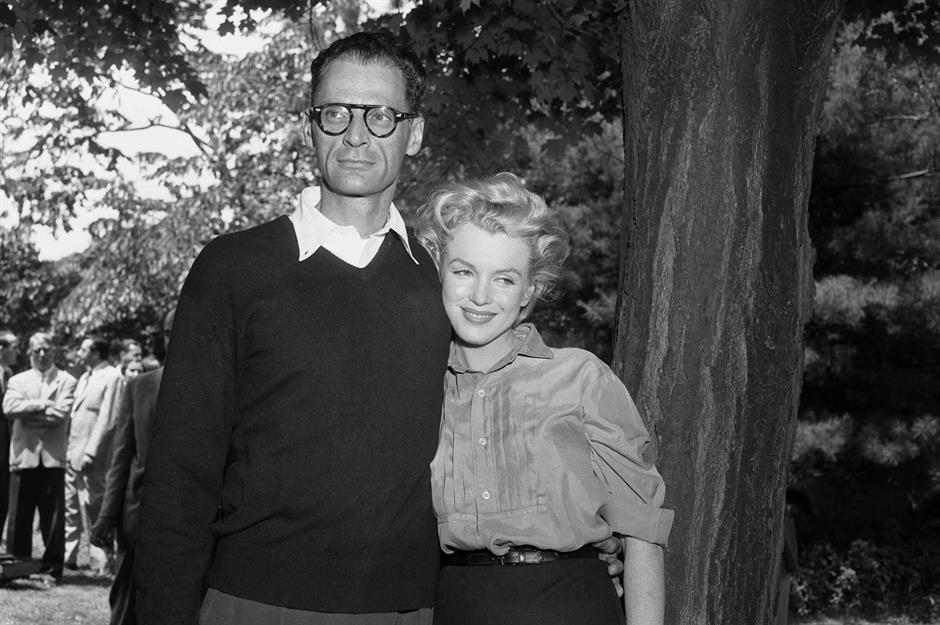 Bettmann / Contributor / Getty Images
Marilyn was introduced to playwright Arthur Miller earlier in her career and following her divorce from DiMaggio, the two reconnected and embarked on an affair. Following Miller's divorce from his wife, they married in 1956 at a courthouse in White Plains, New York. This picture was taken of them at Miller's farmhouse in Roxbury, Connecticut before their wedding.
Marilyn Monroe's holiday home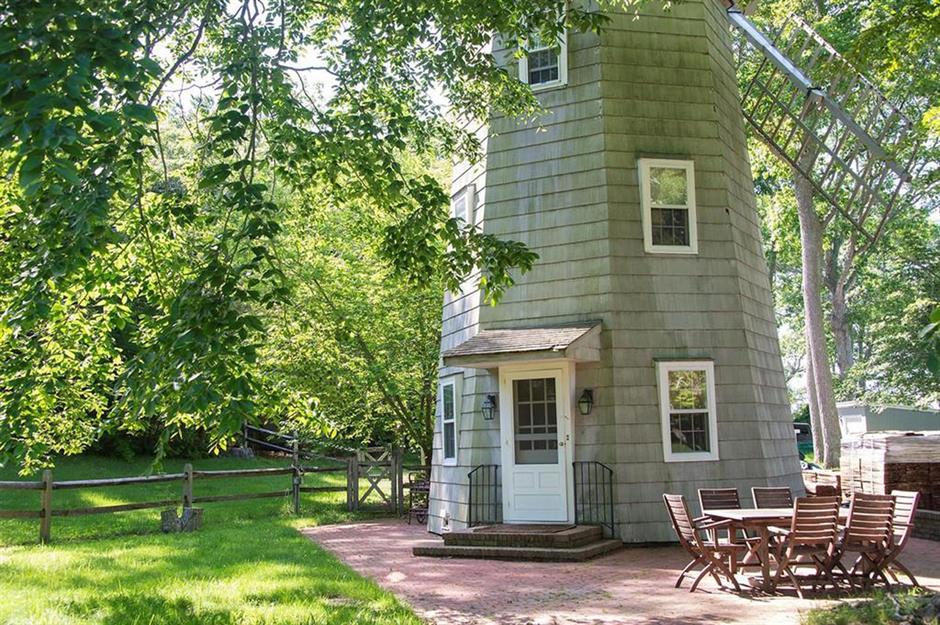 Douglas Elliman
During their five-year marriage, Marilyn and Arthur also rented out this picture-perfect windmill house in the Hamptons. Used as a hideout to avoid the paparazzi during their very public marriage, the secret holiday home still features the rotating blades from when it was an operational windmill.
Marilyn Monroe's holiday home
Douglas Elliman
The quaint home is spread over 1,300 square feet and set over three floors. Boasting a country kitchen with windows that look out over the surrounding lawns, the charming retreat also features a cosy living room with wood-beamed ceilings and a small staircase leading to the upper floors.
Marilyn Monroe's New York penthouse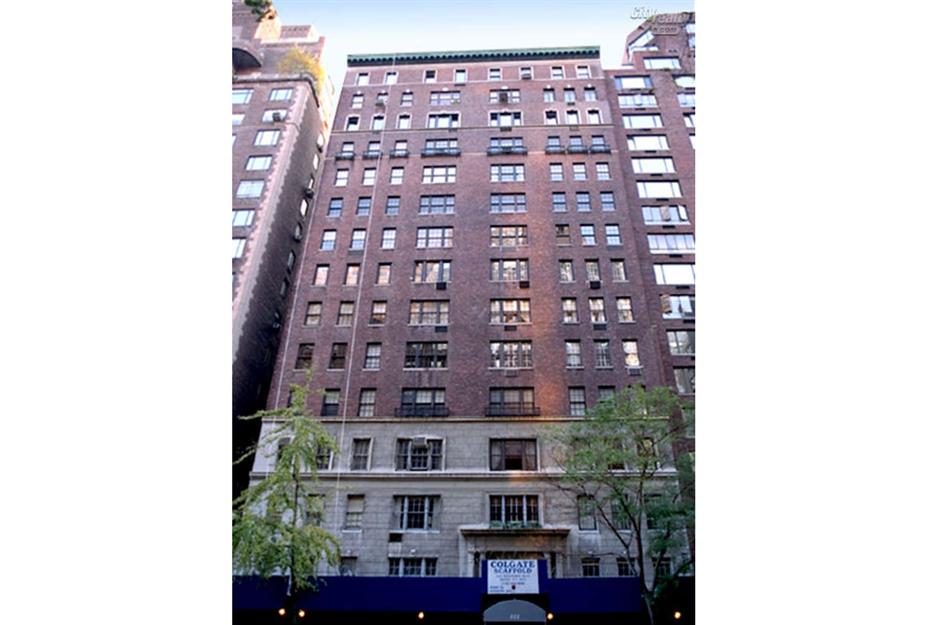 City Realty
At the beginning of their relationship, the couple tried to make a normal life in the quiet Connecticut town, but a clash of personality and lifestyles soon saw Monroe and Miller heading back to New York. The newlyweds reportedly moved into this penthouse in New York's Midtown East area and is said to be where Miller wrote the screenplay for The Misfits, the last film Monroe starred in.
Marilyn Monroe's New York penthouse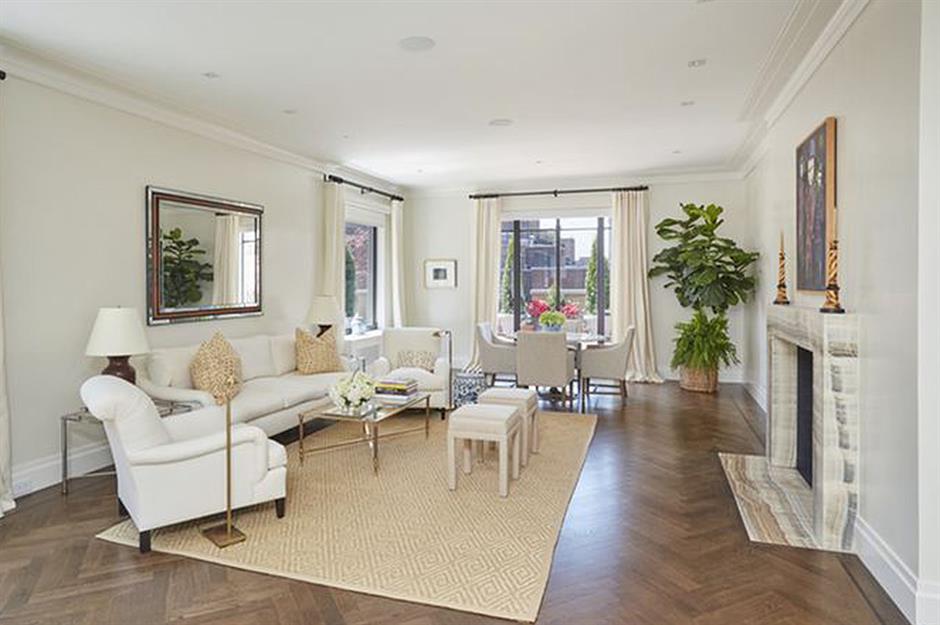 Brown Harris Stevens
The plush penthouse features two bedrooms and just over 2,300 square feet of interior space. The luxury apartment is located in the 444 East 57th Street building, which is still popular with New York City's wealthy residents. Built in the 1920s, the home also comes with a 1,000-square-foot private terrace with spectacular riverside views of the Queensboro Bridge.
Marilyn Monroe's Palm Springs home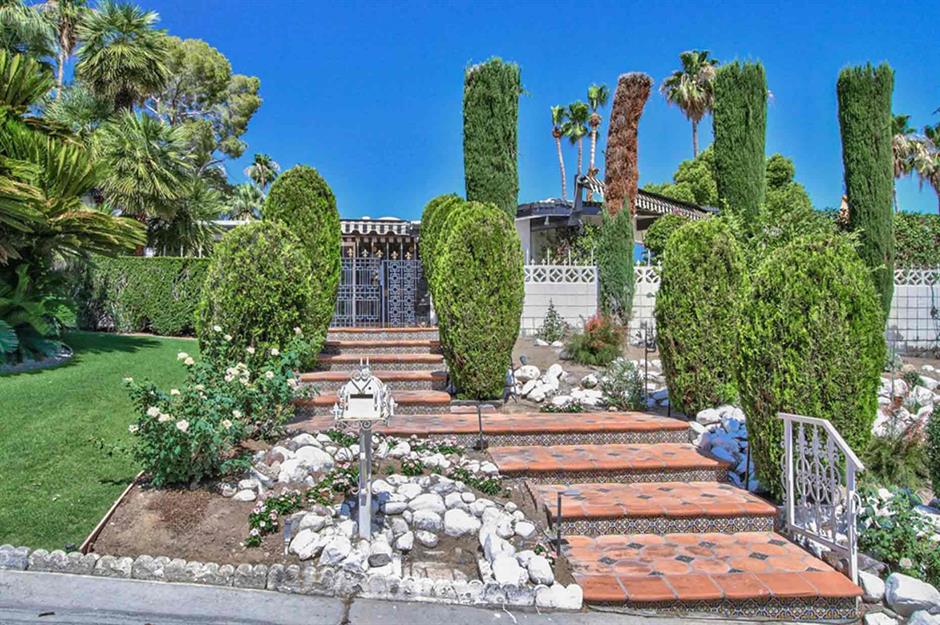 Compass
In January 1961, Monroe divorced Arthur Miller and headed back to Palm Springs, California, where she is said to have rented out this beautiful home. Built in 1961 and designed by Charles Dubois, the star reportedly moved in not long after it was built, presumably to escape the media circus surrounding her divorce.
Marilyn Monroe's Palm Springs home
Compass
The 3,000-square-foot mid-century property features sleek open-plan living spaces with grey porcelain tiles and double-height beamed ceilings. Sleek and stylish, the four-bedroom home is surrounded by sliding glass doors that frame the beautifully landscaped grounds.
Marilyn Monroe's Palm Springs home
Compass
Outside, the backyard dazzles with a large swimming pool set against endless mountain views. Flanked by a wraparound patio and a covered terrace, it would've been the perfect alfresco entertaining spot for Marilyn to host fellow Hollywood A-listers.
Marilyn and Joe DiMaggio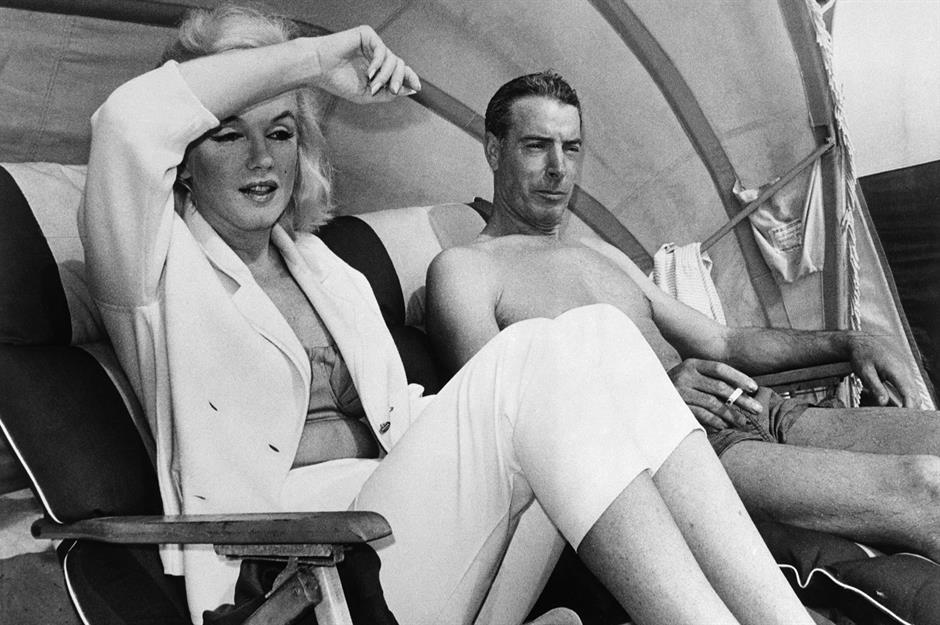 Bettmann / Contributor / Getty Images
Following her divorce from Arthur Miller, a heartbroken Marilyn was admitted to a psychiatric clinic in New York. It was her ex-husband, Joe DiMaggio, who secured her release, whisking her away to the Yankee's Florida training camp to rest and recuperate. While DiMaggio longed for reconciliation, their relationship was a platonic one. But he stood by her and supported her during her battles with addiction, depression and anxiety.
Marilyn Monroe's final home
Mercer Vine
Around 1961, Marilyn finally decided to put down roots and bought her first home in the Brentwood area of Los Angeles. By then aged 35, the star paid a reported $80,000 (£71k) and lived there with her longtime housekeeper Eunice Murray. Offering the actress a break from the spotlight, the private home sits behind secure walls and features a gated entrance.
Marilyn Monroe's final home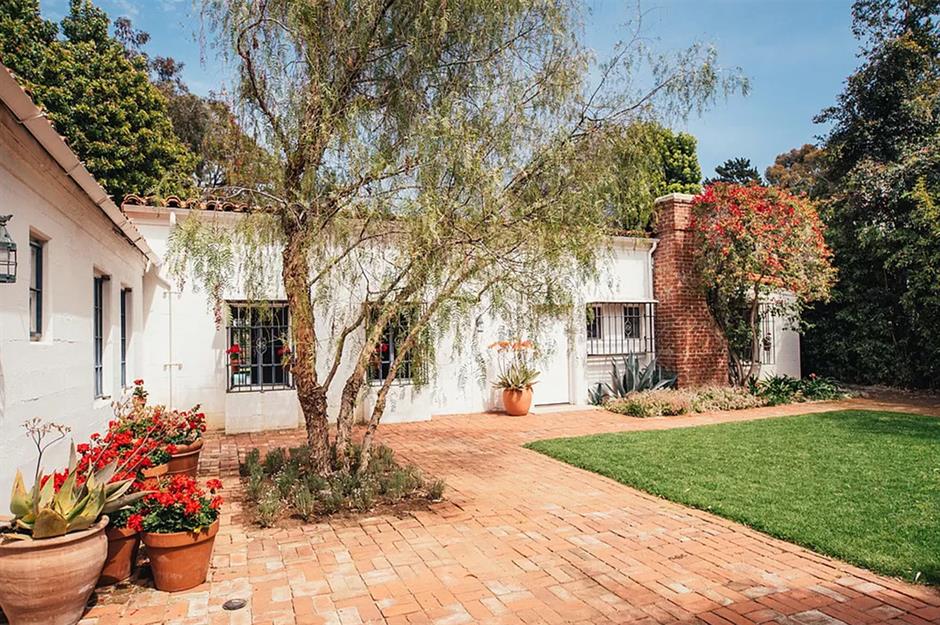 Mercer Vine
Featuring four bedrooms and three bathrooms, the 2,600-square-foot house includes many of the details Monroe selected herself, after a reported trip to Mexico to hunt down decorations for the Spanish-style home. The single-storey residence, which dates back to 1929, boasts plenty of beautifully manicured outside spaces too.
Marilyn Monroe's final home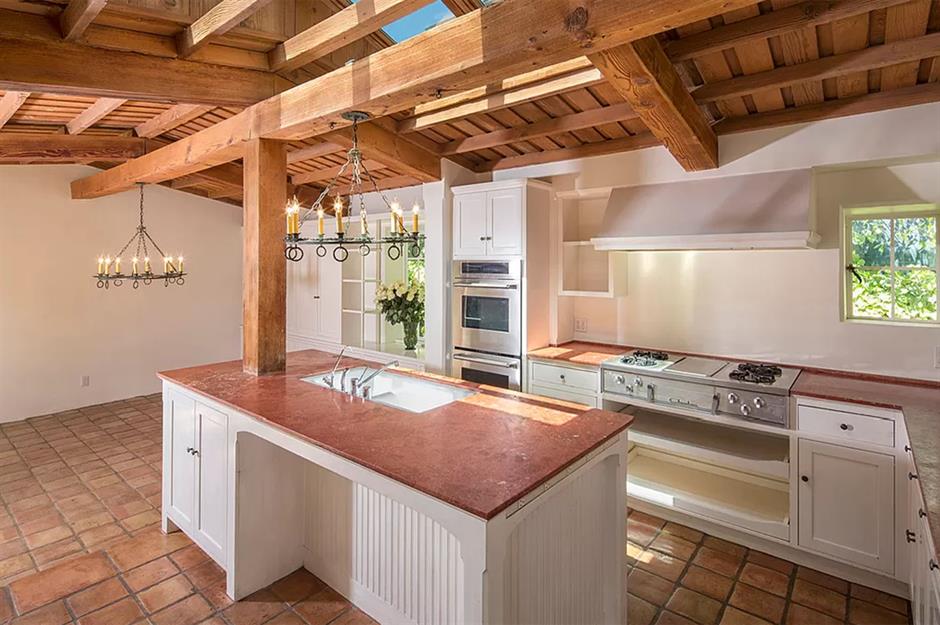 Mercer Vine
With arched doorways and original beamed ceilings, the living room still features the original blue-tiled fireplace from Monroe's time at the house, while the kitchen is framed by a rustic wood ceiling and tiled floors.
Marilyn Monroe's final home
Bettmann / Contributor / Getty Images
Not long after she moved into the property, the star tragically passed away in her bedroom at the age of 36 in 1962. She died alone from an overdose of barbiturates. The house was used as one of the on-screen locations for the Netflix film Blonde, with the death scene filmed in this bedroom garnering condemnation from some fans. This photo was taken in 1962, as police investigated.
Marilyn Monroe's final home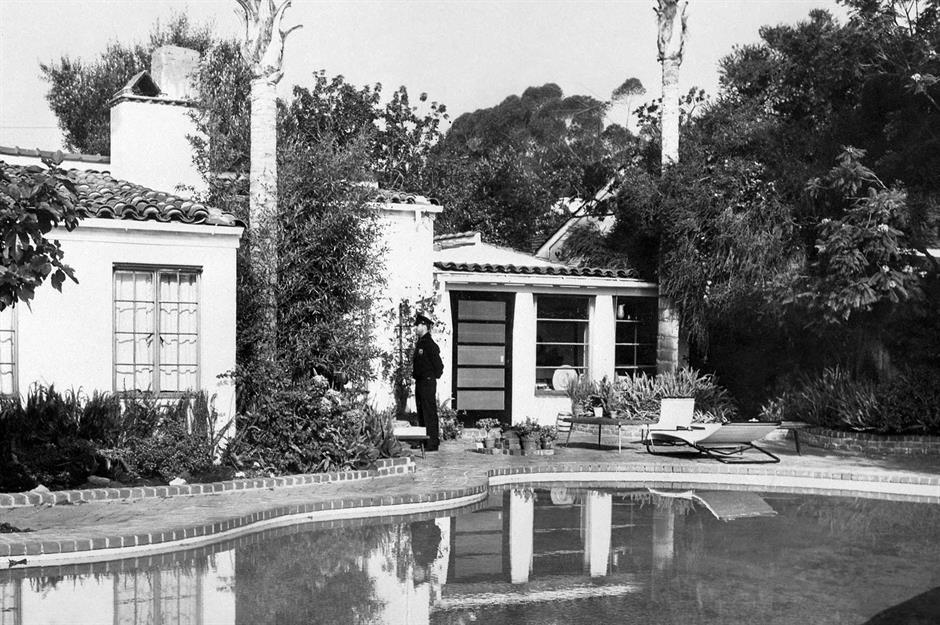 AFP via Getty Images
A policeman stands in front of Marilyn Monroe's house, where she was discovered dead in Brentwood. It is a cruel irony that the world's most famous woman, from a broken home, always longed for a place to call her own. When she finally found one, her problems were too great for her to overcome.