The secret to a happy home? You heard it here first…
Original Article – https://www.loveproperty.com/gallerylist/134962/design-secrets-and-decorating-tricks-to-create-a-happy-home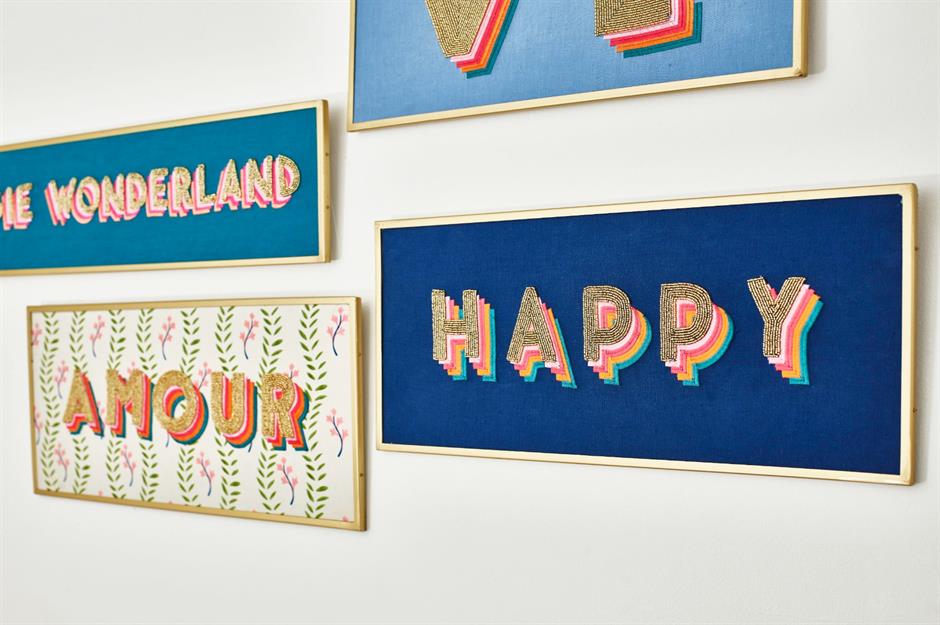 Oliver BonasPost-pandemic, our happiness at home has become more important, whether it's because we're continuing to spend more time indoors, or simply because we're looking to create a sense of calm. Either way, self-care and mindfulness have shot to the top of the agenda, and we're enveloping ourselves in spaces that bust our stress and boost our mood. Here, Nicky Rampley-Clarke looks at the clever ways we're incorporating joy into our interiors, from colour to décor and everything in between…
Be loud (and proud) with dopamine décor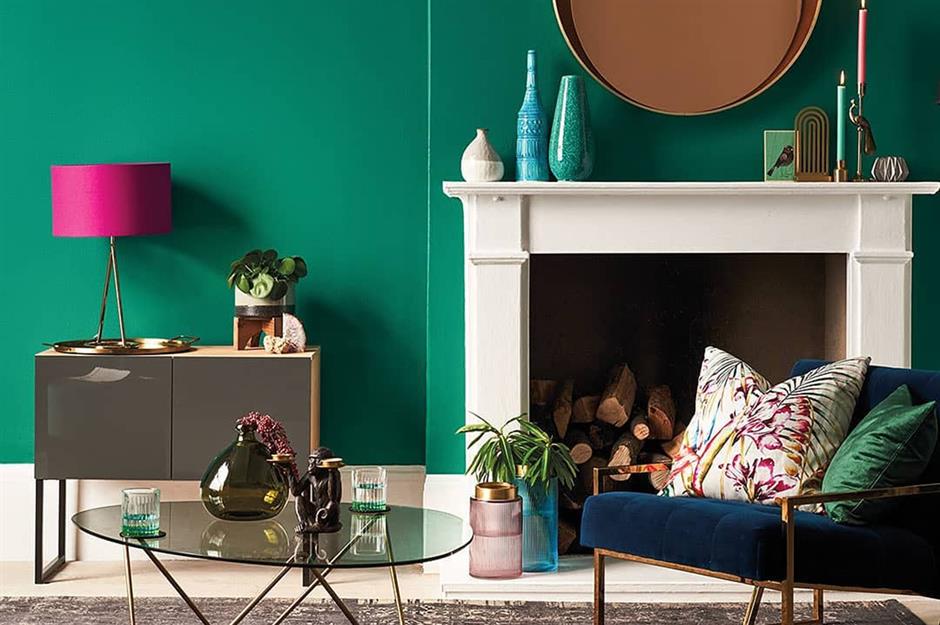 Dulux
In their latest influential trend report, Pinterest Predicts declared that dopamine dressing would be makings strides this year with vibrant outfits and colourful palettes. It's not hard to see how feel-good colours might extend into our homes, as suggested by Dulux in its round-up of interiors trends for 2022. Think electric blues, peacock purples and fuchsia pinks – used as cheery statements by themselves or combined to kaleidoscopic effect.
Pick a pet project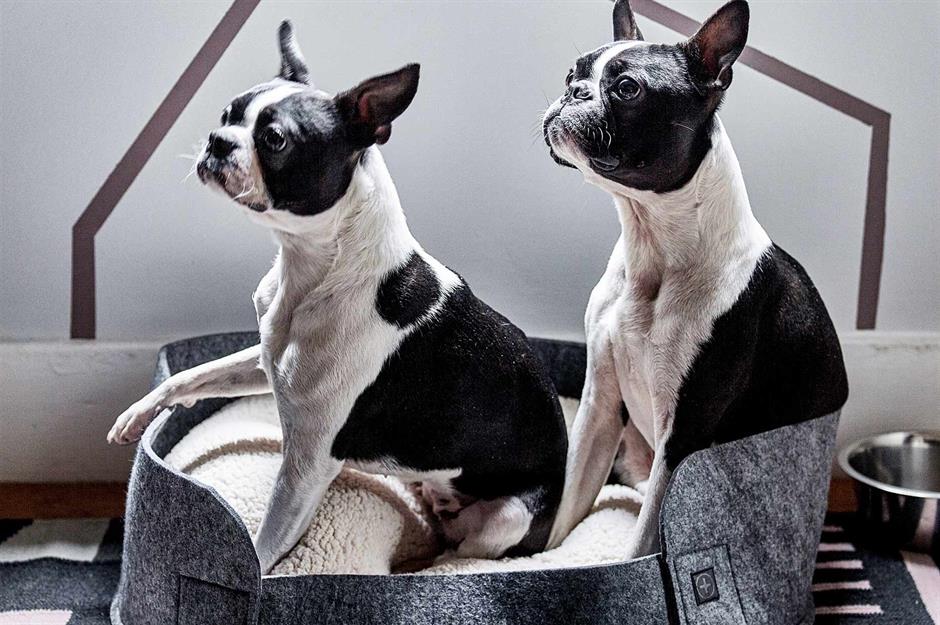 Casa.Curated
It's been proven that people with pets are generally happier and healthier. That's because interacting with animals is thought to decrease stress levels and reduce blood pressure. So why not repay your four-legged friend by making their sleeping (or eating) area a stylish part of your home? Dedicated boot rooms for mucky hounds are on the rise here in the UK, but even small zoned areas such as this by interiors influencer Casa.Curated can make our furry companions feel right at home.
Power-up with plants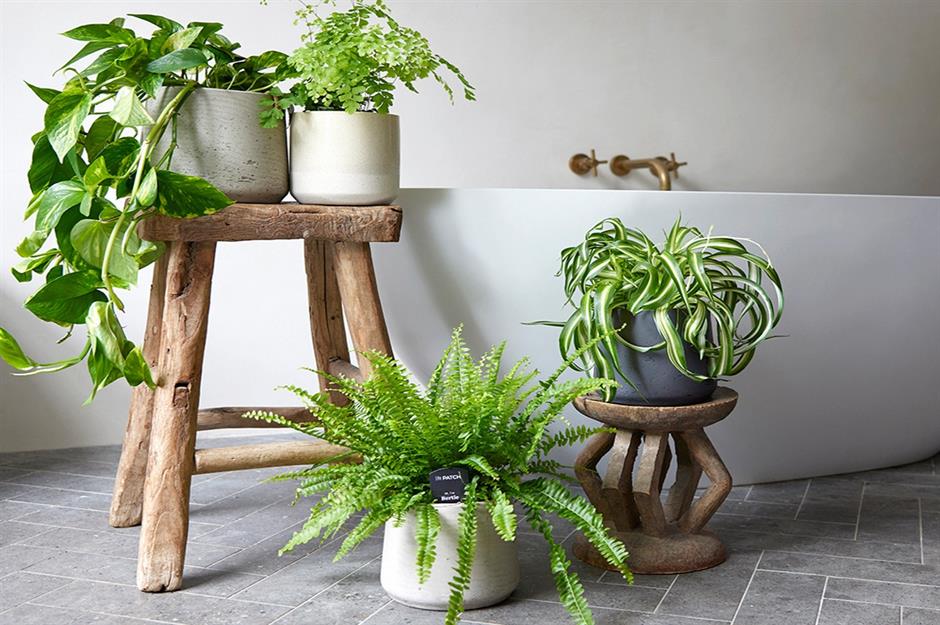 Patch Plants
Biophilic design – an approach that prioritises our human need to connect with nature – is big news. Not only do plants soften a space, bringing texture and colour, but they offer health benefits: absorbing carbon dioxide and releasing oxygen. Patch Plants has been making it easy with gorgeous greenery delivered to your door. Its 'plant doctor', Richard Cheshire, explains: "Studies have shown that being around nature makes us feel more relaxed. Our brain finds green soothing, so bringing plants into a room can make it a nicer place to be."
Make space for 'you-time'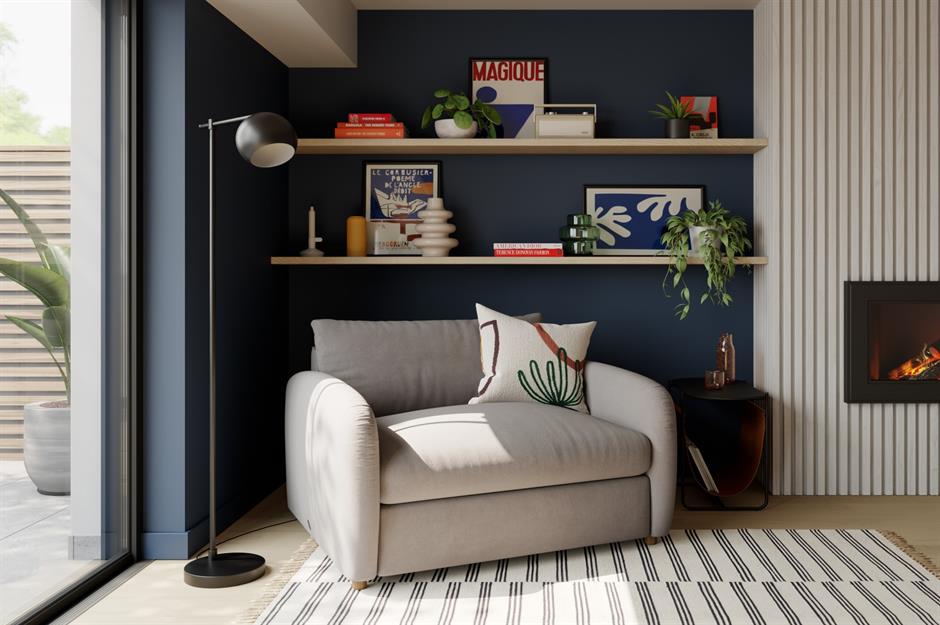 Snug Sofa
From working up a sweat to chilling out with mediation, 'you-time' is different for everyone. Luckily, you don't need a dedicated home gym or yoga studio to practise self-care at home. Simply zone your space with paint: a designated spot for crunches and weights next to your desk; a marked-out area for stretches and mindfulness beside your bed; or a colourful corner for simply curling up with a good book.
Nip the niggles in the bud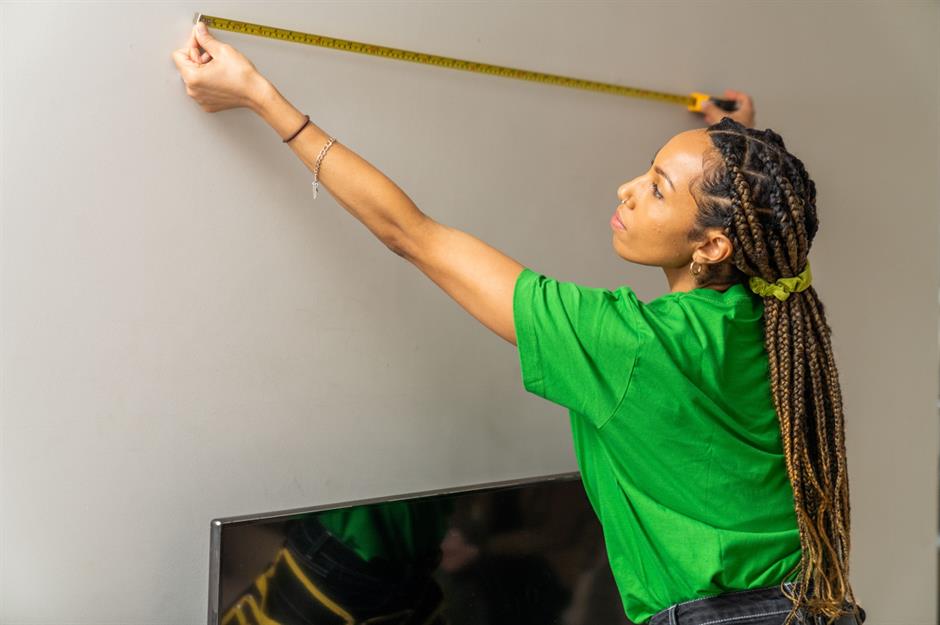 Task Rabbit
There's always something that will annoy you about your house. A creaky step or a dripping tap, perhaps? Separately, these are insignificant, but collectively they contribute to stress. So, if you're not happy with the niggles, change them – or pay someone to sort them for you. Begüm Zarmann, managing director at TaskRabbit Europe, says: "One in 10 couples has broken up due to a DIY-related dispute, so outsource to a skilled handy person to maintain a happy home!"
Style up a 'spa-throom'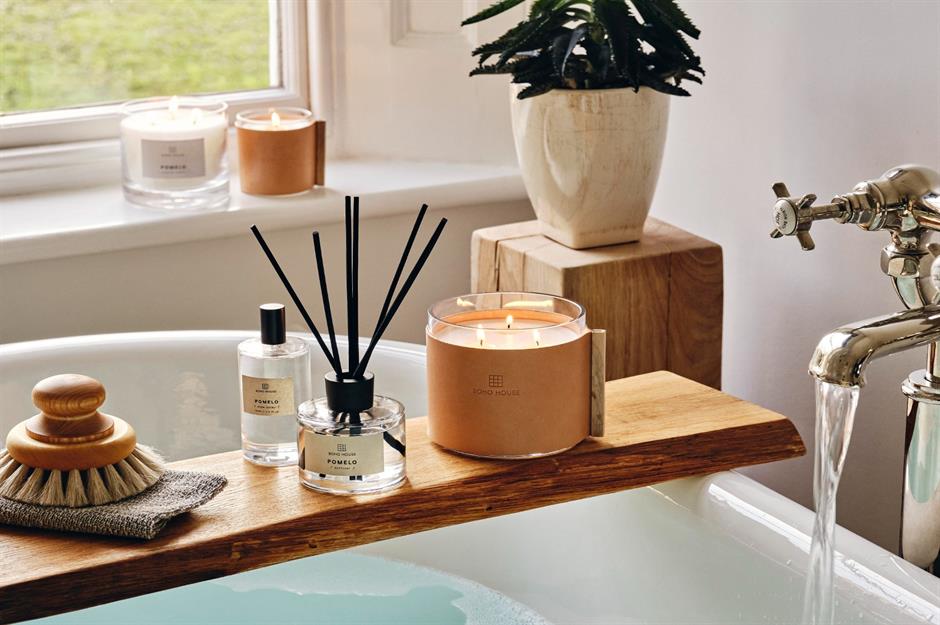 Soho Home
A spa experience massages away all the stresses and strains of everyday life. So why not recreate the style and splendour of a five-star facility from the comfort of your own bathroom? Spa bathrooms ('spa-throoms') are a hot bathroom trend this year, equipped with everything from hot tubs to saunas and power-showers – plus scented candles and mood lighting to boot. It's the ultimate escapism for destressing more regularly without leaving home.
Tap into textures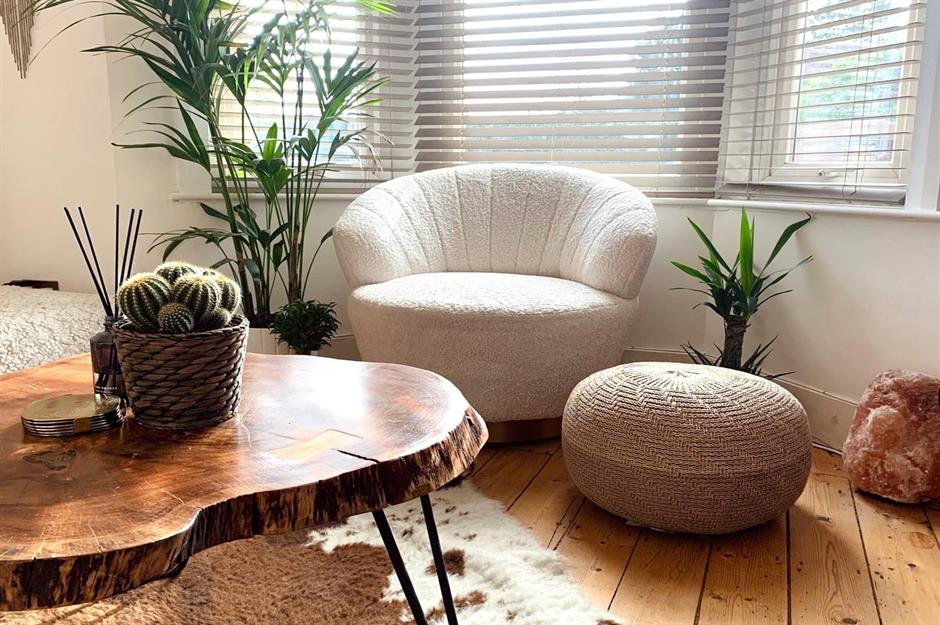 Cult Furniture
Enjoy the feeling of clean sheets as you slip into bed or a freshly-vacuumed carpet underfoot? You're not alone. Harnessing the same principles of ASMR (autonomous sensory meridian response – a tingling sensation triggered by placid sights, sounds and sensations), textures can offer a simple yet undeniable pleasure. Create spaces brimming with tactility for sensory enjoyment in everyday living: soft furnishings in boucle, velvet and brushed cotton; textured surfaces in marble, granite and sandstone. It's a small way to add joy to every day…
Optimise your bedroom for sleep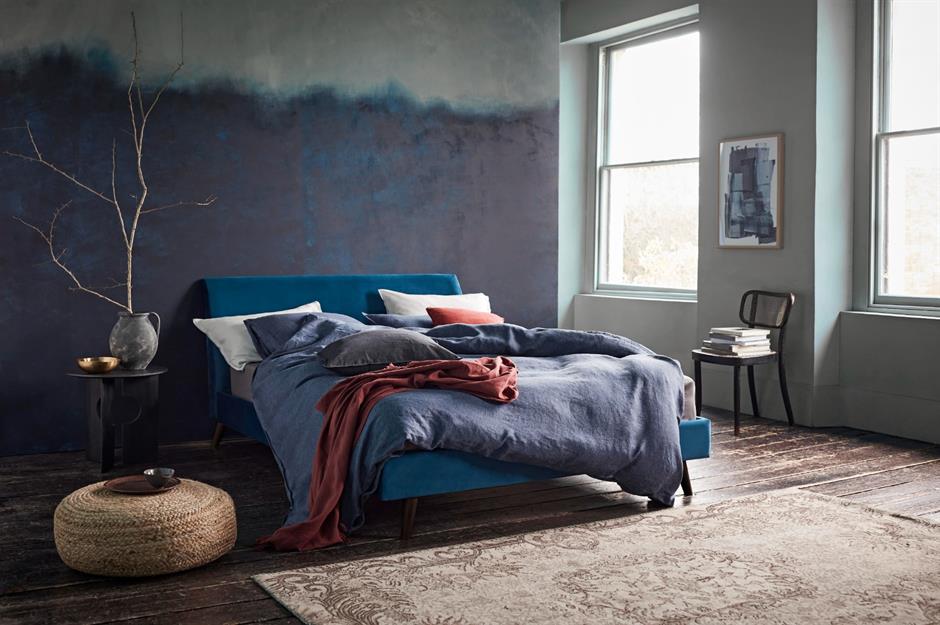 DFS
Make your bedroom a place conducive to quality slumber: decorating the space in colours such as relaxed lavenders, soothing blues and serene greens is a good start, while investing in a brilliant bed topped with the right mattress and decent sheets will certainly help. Finally, don't underestimate the importance of lighting to set the scene: curtains and blinds with blackout lining and dimmers, table lights and sconces.
Declutter your décor
Furniture and Choice
Unless you've been living under a pile of clutter, you'll know that tidying has become a major trend (Marie Kondo, The Home Edit). Interiors stylist Sam Griggs explains: "Everything in your home should be there because you love it or it is useful! To declutter, think about your style and colours: if you're drawn to muted shades, don't hold onto the bright orange cushion you bought years ago! Our tastes evolve as we get older, so we shouldn't be held hostage by anything that no longer suits."
Personalise your space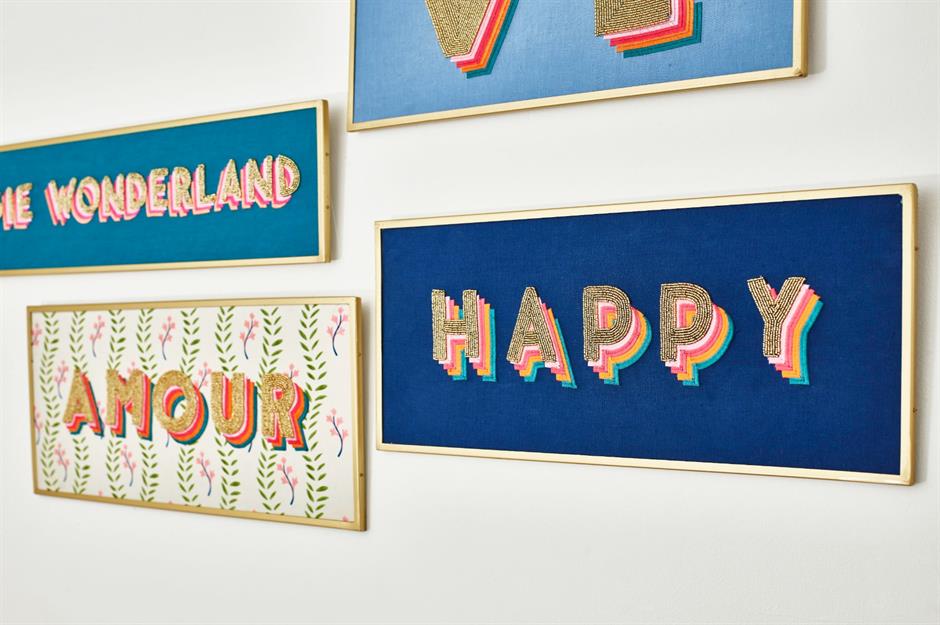 Oliver Bonas
Sure, a stylish home makes for good Instagram fodder, but perfect pictures aren't getting traction. That's because people tend to resonate more with real homes that are full of personality. Add photos of loved ones to celebrate relationships; and personal treasures collected from travels to recall memories. Sam Griggs, interiors stylist, says: "Don't be distracted by trends. See yourself as a collector when filling your home. [Create] a space that feels personal to you and reflects your tastes. It's your nest, after all!"
Lean into 'broken-plan' living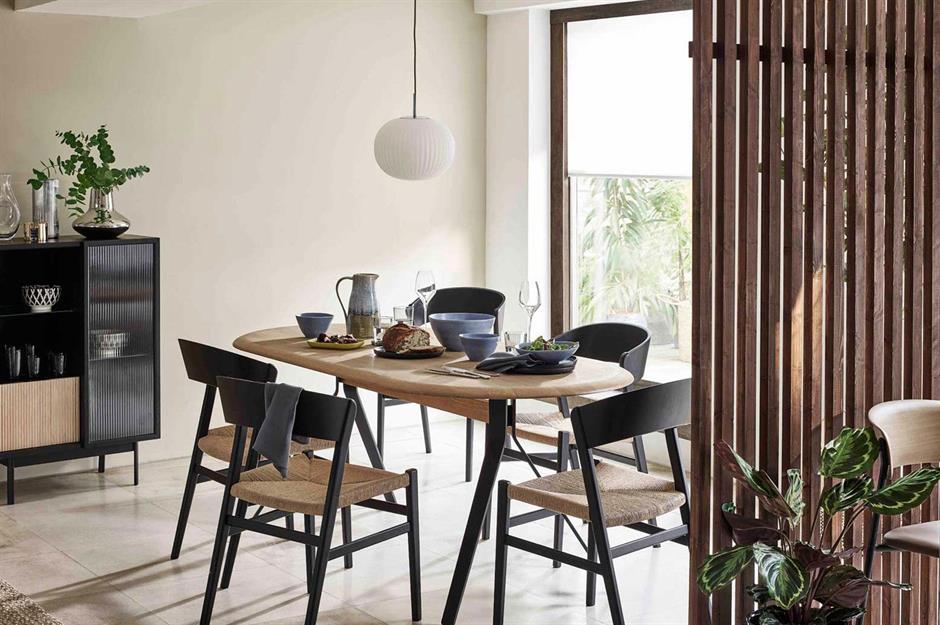 www.johnlewis.com
While open-plan living was big in the 90s and 00s, 2022 sees us moving towards 'broken-plan' living. The concept is a kind of halfway-house, separating out spaces more while keeping a sense of flow, as using our homes for both work and play during Covid has us seeking a compromise. Try zoning with colour, adding dividing screens, experimenting with different levels, transitioning through flooring and positioning furniture cleverly.
Create a space that soothes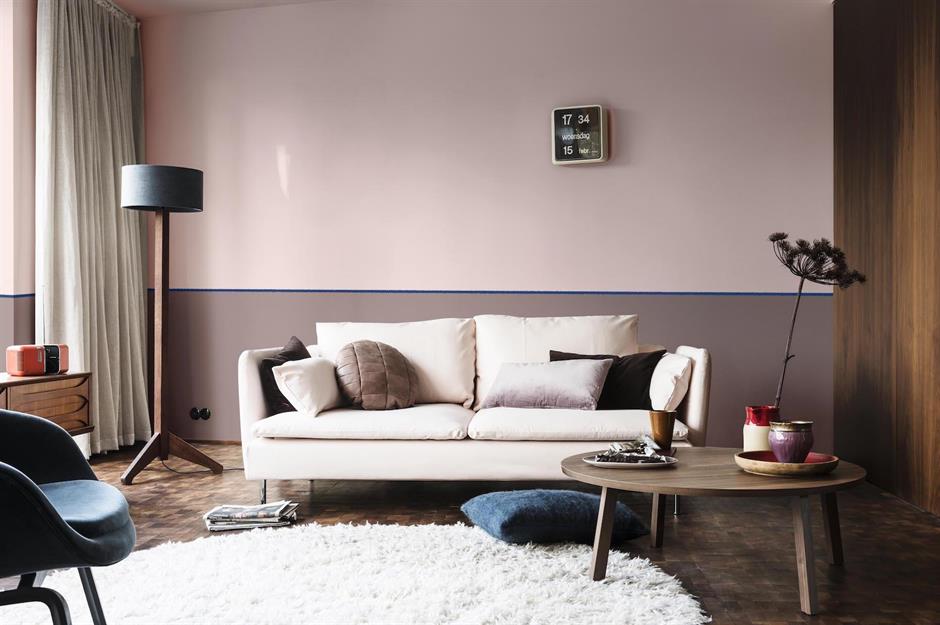 DuluxEvery home should have a space to fully relax and shut out the rest of the world. Using calm colours like lavender or a powdery blue, make it soft and comfortable with fluffy rugs, cushions and soft drapes and try to keep it clutter-free. Bring in home scents that calm like lavender and geranium, and use it for doing things that bring you joy whether that's reading, crosswords, crafting, watching your favourite shows or just taking a nap.
Understand colour psychology
Wren Kitchens
Colour is one of the simplest ways to lift your mood at home. Whether it's a piece of furniture you've upcycled with a pop of leftover paint, or a corner you've got creative with using colour saturation, bright and beautiful shades can raise your spirits. Dulux Heritage advises mellow yellow in the breakfast room for putting a spring in your step; natural green in a living room to invigorate; and deep blue in a bedroom for lulling you to sleep. Makes sense, right?
Consider slick storage solutions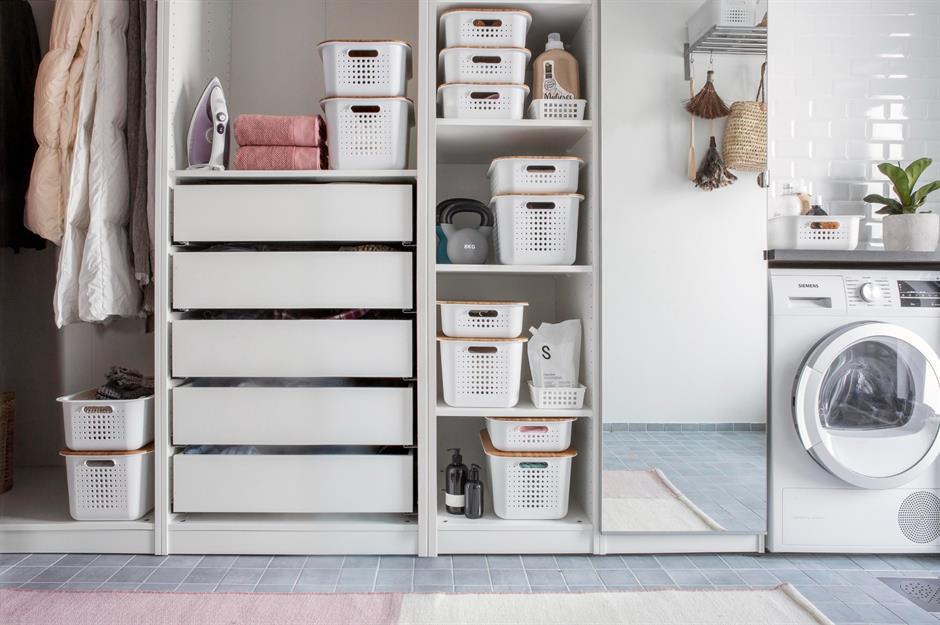 Orthex Group
From larder units that hide away mismatched jars and tins (see Khloe Kardashian's take on the trend), to laundry cupboards that conceal baskets of dirty clothing, clever organisation systems don't only look chic, but also make finding things quicker and easier – resulting in an efficient and happy household. There are lots of clever tricks to help you get organised, but creating a place for everything is the only real way to declutter your home for good.
Look to ambient lighting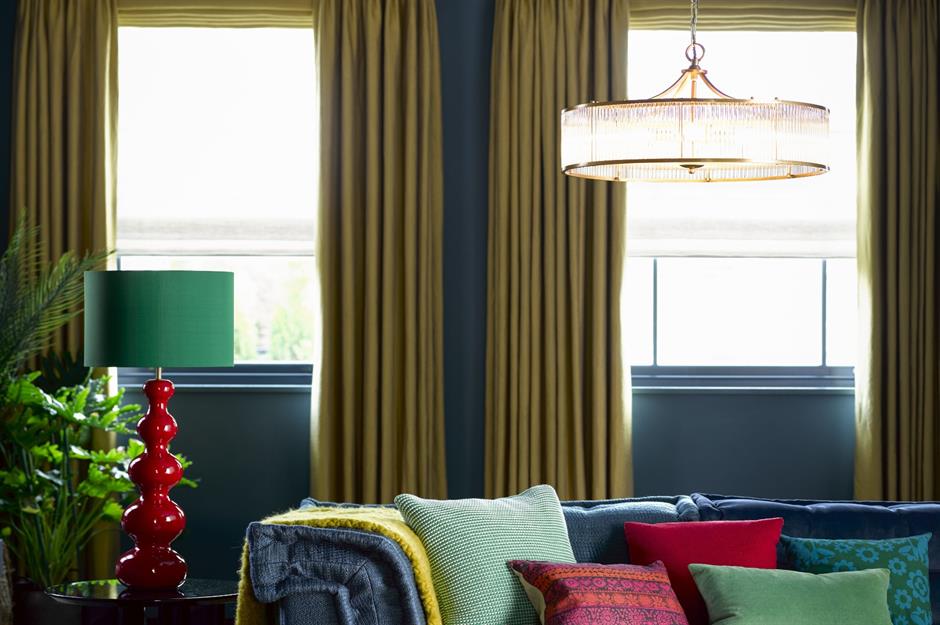 Pooky
Soft, warm lighting isn't just flattering, but it's calming, too. Create a mood at home with adjustable dimmer switches and lots of lamps to control the level of lighting in different rooms. Jo Plant, head of design at Pooky, adds: "Incorporate localised lamps and accent wall lighting. It's the perfect way to introduce a layered lighting scheme into your home that can create ambient and atmospheric levels of light to suit the occasion."
Create a statement loo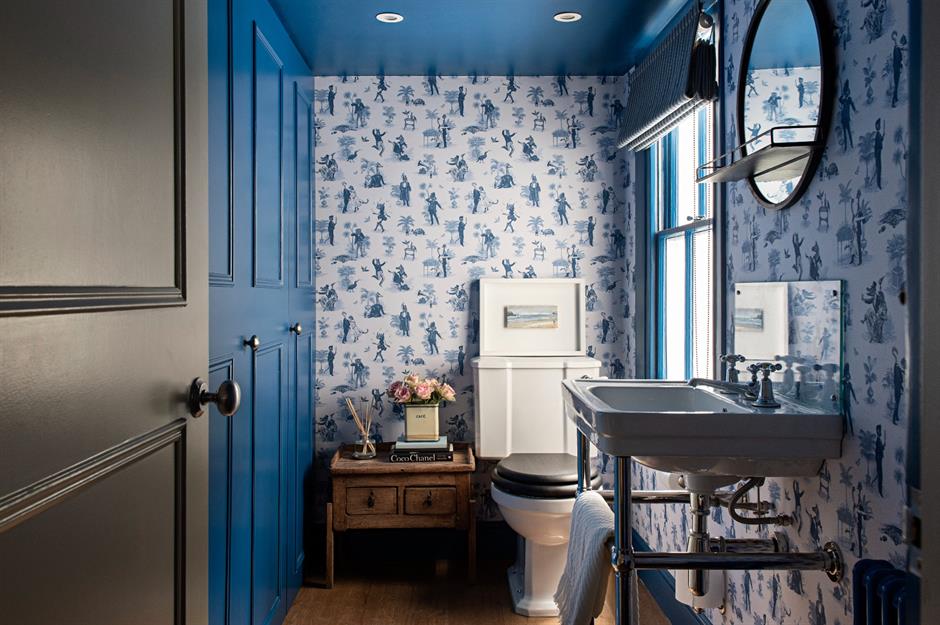 Divine Savages
The downstairs bathroom provides a blank canvas for creativity, so why not go a little wild? First, choose a busy or colourful wall covering. Jamie Watkins, co-founder of Divine Savages, says: "Guests will usually see your loo, so it's your chance to have a bit of fun!" Next, layer with an eclectic gallery wall of artworks. Finally, finish with a cheeky touch, such as a novelty loo-roll holder or anything that makes you smile when you see it.
Let there be (natural) light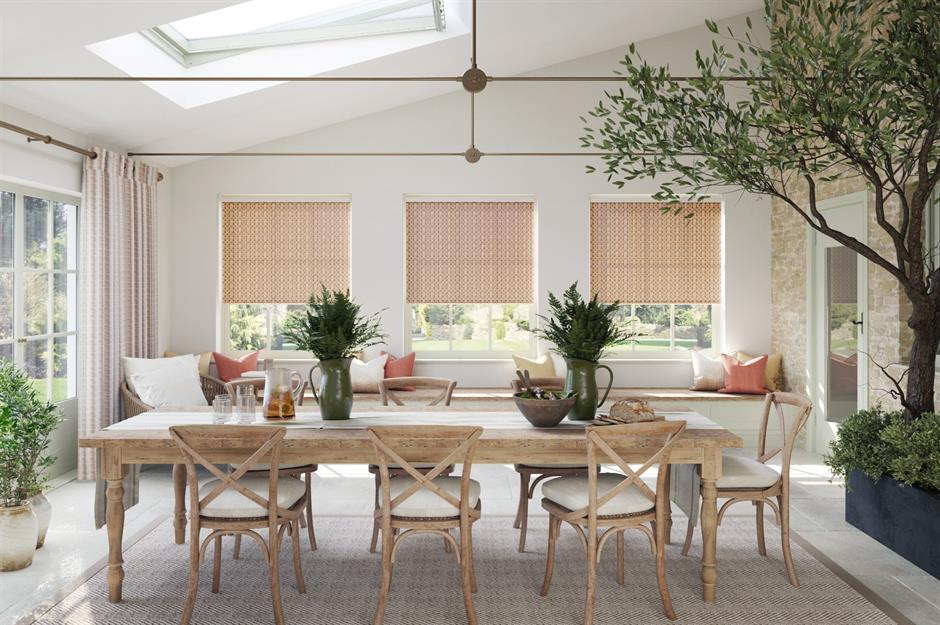 247 Blinds
Like plants, we need natural light to grow and flourish, so ensure it's maximised everywhere at home to banish the blues. Lots of homes lack natural light – blame the weather, or simply the way they're built – so position furniture near windows (or beneath skylights), hang mirrors opposite them and choose dressings that don't conceal essential rays by day. Small changes, big impact. If you have old fashioned leaded windows, replacing them with clear glass will make a huge difference.
Style up an outdoor sanctuary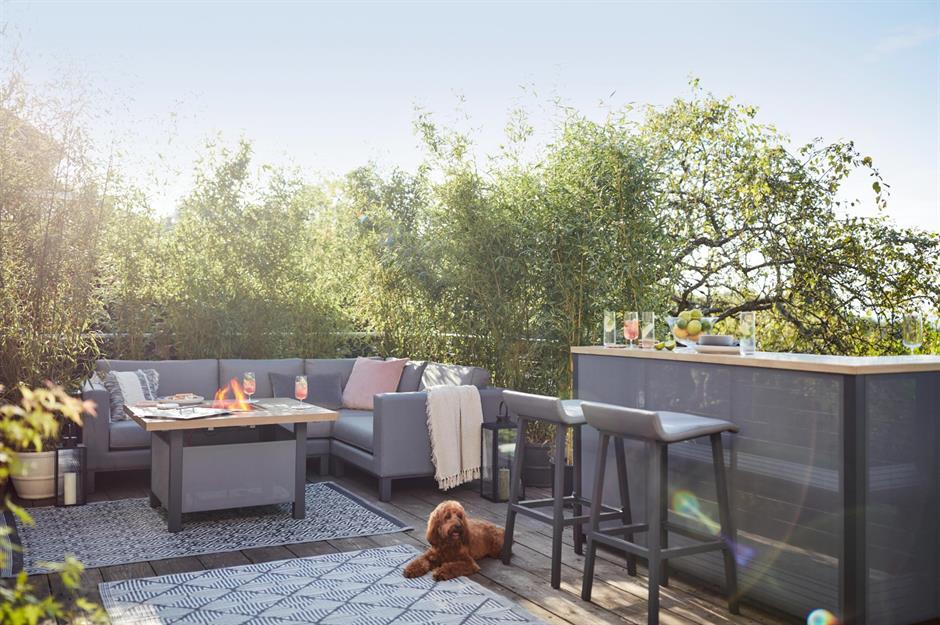 Dobbies Garden Centres
From the vibrancy of a Moroccan souk to the calm of a Caribbean beach, it's not hard to see how recreating your favourite holiday destination at home can cheer you up. This year, we're not only going big on décor inspired by far-flung places – think rattan and wicker; tropical prints and palm motifs – but we're also turning our gardens into resort-style oases complete with garden bars and hot tubs. It's all the happiness of a holiday, but no passport required…
Spring-clean your space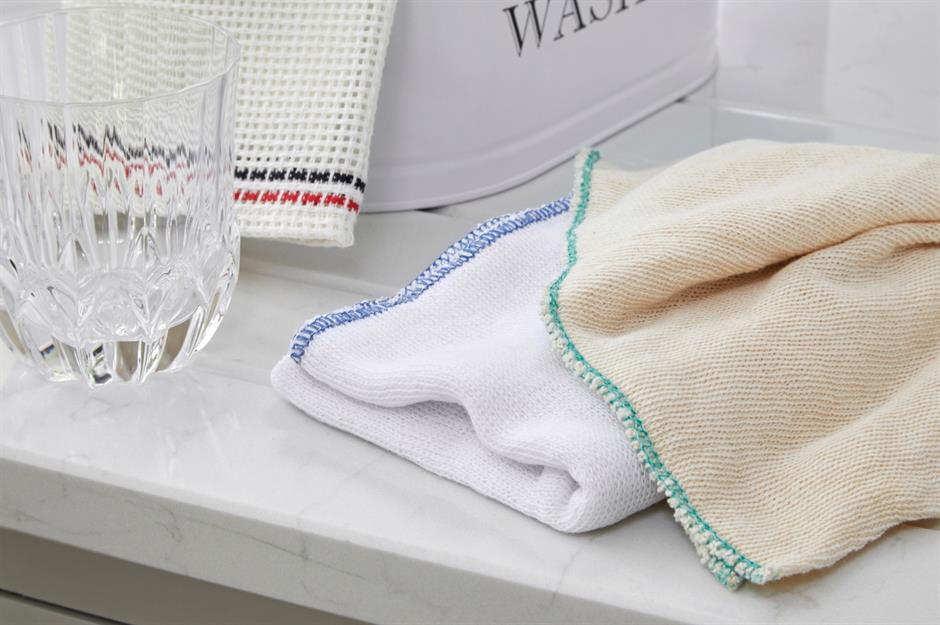 Walton and Co
Arguably, it was Mrs Hinch – with 4.3-million followers – who sparked our obsession with cleaning. Her best-selling book sings its praises for the positive impact it can have on your mental health. For many, it's nigh-on impossible to relax knowing there's a sink full of dishes, or a pile of laundry stacking up. Tackling these daily tasks not only feels satisfying, but it creates a real sense of achievement, especially when they're things you've been putting off for a while. But also make the most of a new season with a spring clean to give your home a reset. Clean the windows, change winter bedding for summer, swap up cosy throws for lighter soft furnishings. Clean yourself cheery!
Make sustainable choices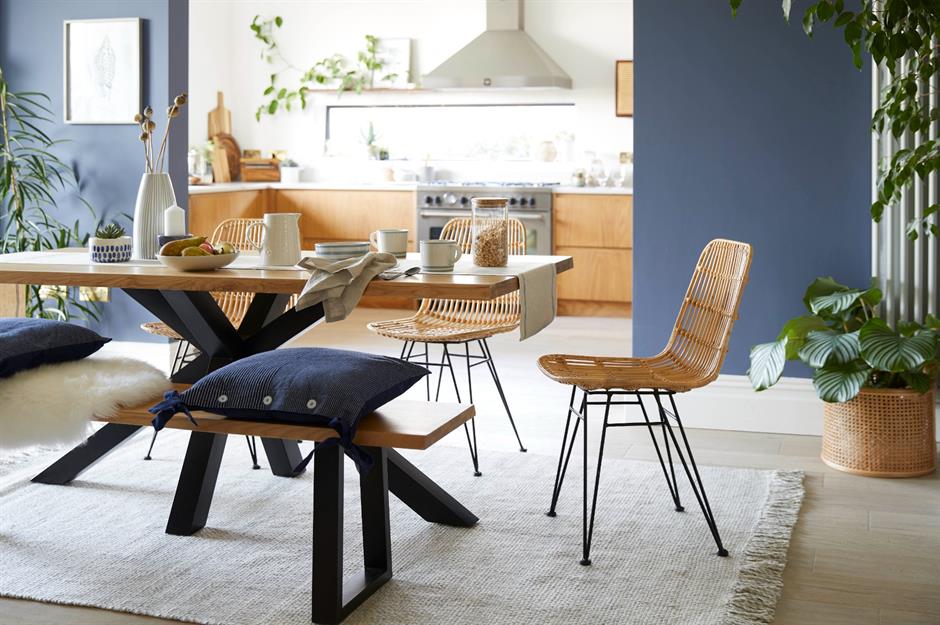 Dunelm
Sustainable choices can start at home, whether it's eco-friendly paint or ethical furniture brands. When it comes to materials, think along the lines of wood, stone or wicker, both natural and trendy. And come up with a stylish system that easily separates out rubbish from recycling. While these solutions are small in the grand scheme of things, surrounding yourself with sustainable style certainly helps you sleep at night, and creates a chic home with a conscience.