by Dana Bull
original article:
>>> https://www.realestate.com/articles/buying-a-house/buying-a-second-home-first <<<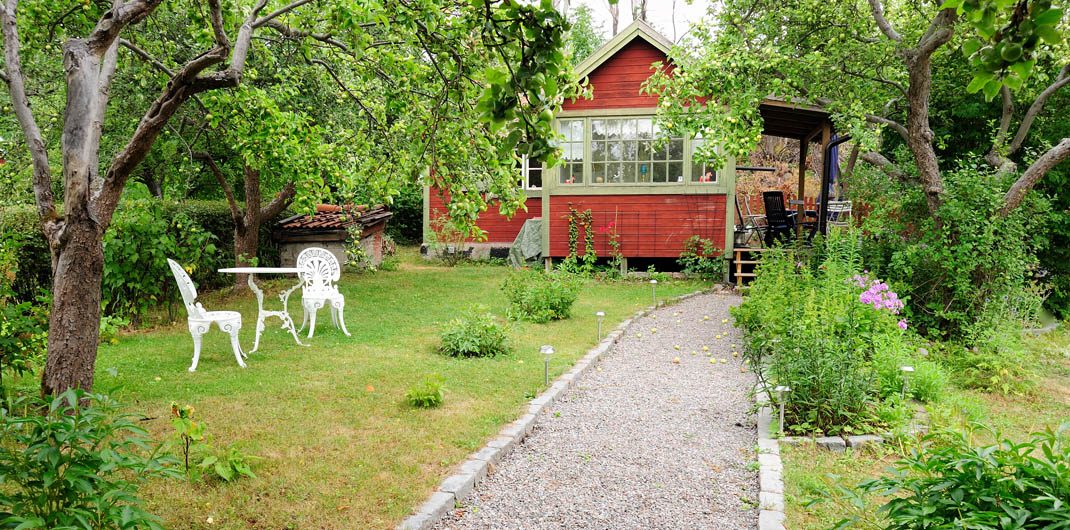 Have you ever dreamed of owning a cabin by a lake or a house in a beach town? When most people think of buying a country or seaside oasis, it's after they have already purchased their first, more practical, home. But what if you live in an area where practical homes are hard to come by?
In many markets, the steep price of real estate, combined with low inventory and high down payment requirements, makes being a first-time buyer extremely difficult. Affordable starter homes have notoriously been few and far between in areas like Manhattan, San Fran and Silicon Valley. Lots of other cities are feeling the housing crunch as well, such as Dallas, Boston, Seattle and Denver. Given the current real estate market, it may make sense to skip town when it comes to making your first home purchase.
Benefits of Buying a Vacation Home
If your dollar stretches further outside of your current market, why not consider a vacation home? You can reap many of the benefits of owning a primary residence, while having a sweet weekend getaway.
The upsides can include building equity if the property appreciates and taking advantage of tax breaks. Interest on the mortgage is deductible and you can also deduct property taxes.
Another perk of owning a vacation abode is turning it into a potential moneymaker. While this may have some tax implications, offering the place up as a rental when you're not using it can turn the property into an income-producing asset. If the home is located in a tourist town or vacation hotspot, you can take advantage of short-term rentals to help cover the mortgage.
Let's not forget about the lifestyle. Who doesn't want a place to escape and unwind? Plus, if you're a city dweller and used to a small apartment, your money will likely buy you much more space in the country than it will downtown.
Can You Afford It?
While this all sounds good in theory, the big question is if it's financially possible. The first consideration is where you would live the majority of the time? If the plan is to continue renting, you'll want to budget wisely. You will likely need to downgrade your rental to afford your lease and mortgage payments at the same time.
Another option is to team up with a parent, sibling or close friend and split the financial obligation. This could be an ideal scenario if you have a shared vision with someone on the type of property and location. As with any business arrangement amongst partners, it's important to navigate the transaction and relationship with care. You may consider forming a Limited Liability Corporation (LLC) and creating an operating agreement that details everyone's interests and responsibilities.
Another idea if you can swing it, is to actually make the lodge in the woods, the cottage by the sea or a chalet by a ski run your actual primary residence. Perhaps there is an area close enough to where you currently live that makes the move and extra long commute worth your while. Purchasing a vacation-like home as a primary residence will likely get you the best interest rates and terms. When buying a home that you plan to occupy, you can take advantage of special programs such as low down payment options.
Don't Forget About Maintenance
Even if owning a vacation home sounds like a dream, it isn't always rainbows and butterflies. As a homeowner, you will incur extra costs from maintenance and upkeep. It can be challenging to manage a property from a distance and takes organization to ensure that things are taken care of properly. The lawn won't mow itself!
Offering the house as a rental can be a great way to bring in some extra cash flow, but will require even more attention to keep things running smoothly. It may sound like a small-scale operation, but the leasing and turnovers can be time-consuming.
How to Make it a Reality
Understanding the loan options and tax implications may require a little extra homework. Factors like whether you plan to live there full or part-time, if you plan to lease it out, and for how long, will have an impact on your overall strategy.
As a first step, start researching neighborhoods then discuss financial programs with a reputable lender. Once you get the wheels in motion, you could find that turning your dream of owning a vacation home is in reach.