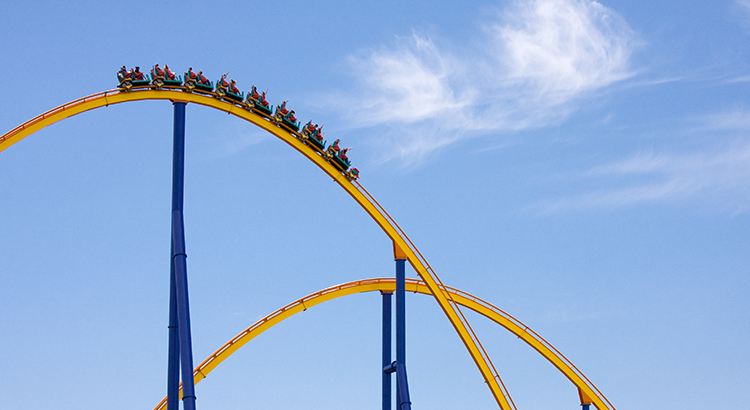 Every winter, families across the country decide if this will be the year that they sell their current houses and move into their dream homes.
Mortgage rates hovered around 4% for all of 2017 which forced many buyers off the fence and into the market, resulting in incredibly strong demand RIGHT NOW!
At the same time, however, inventory levels of homes for sale have dropped dramatically as compared to this time last year.
Trulia reported that "in Q4 2017, U.S. home inventory decreased by 10.5%. That is the biggest drop we've seen since Q2 2013."
Here is a chart showing the decrease in inventory levels by category: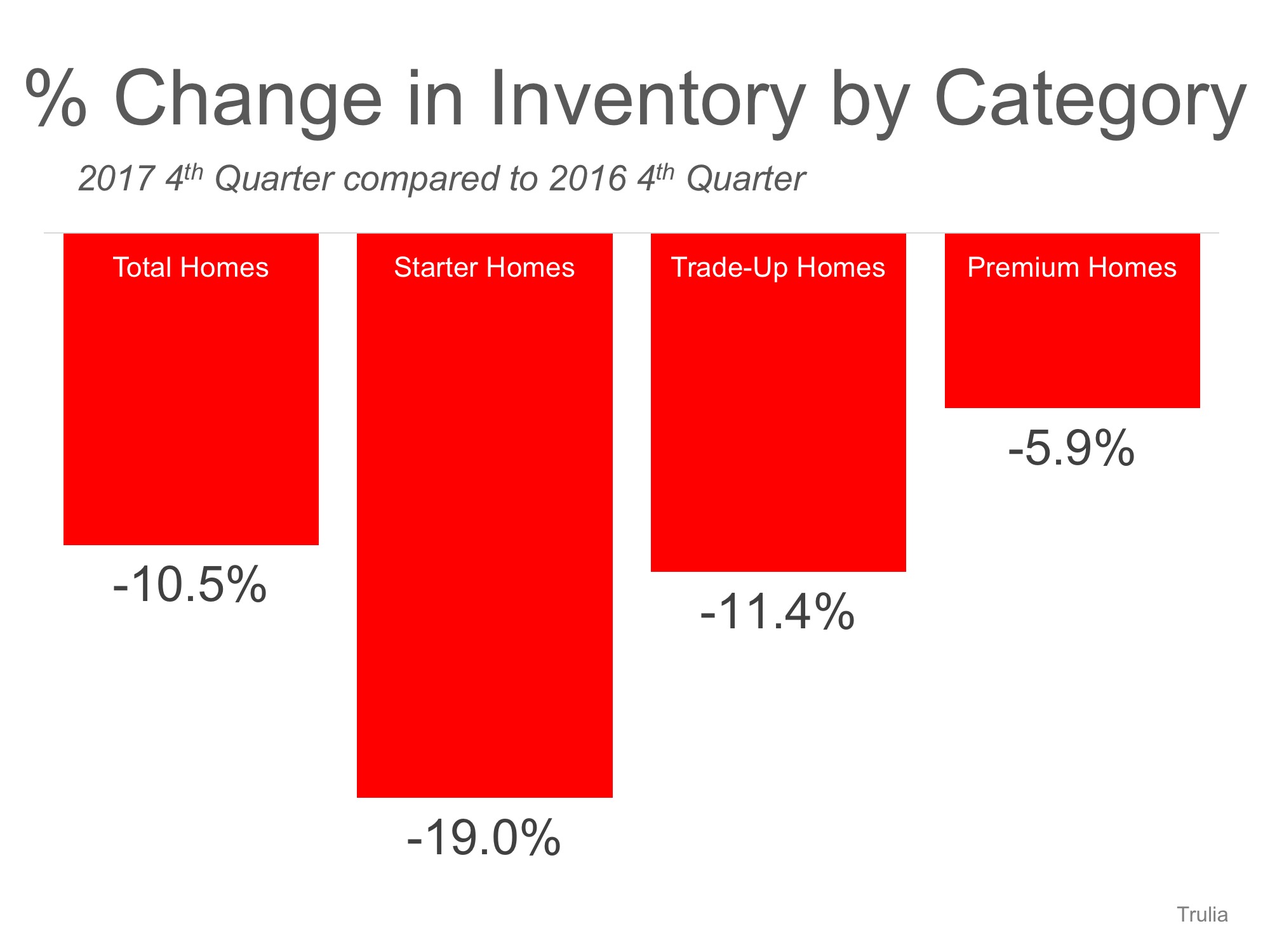 The largest drop in inventory was in the starter home category which saw a 19% dip in listings.
Bottom Line
Demand for your home is very strong right now while your competition (other homes for sale) is at a historically low level. If you are thinking of selling in 2018, now may be the perfect time.
Read the Full Article Here
Work with an Expert
If you're looking to buy or sell a home in Reynier Village or the Los Angeles area or just want advice on the state of the market, you should call someone who knows the area and LA market inside out, please contact me at 323-646-6569 or Laura@LauraAndersonRealtor.com. I live, shop, & work here alongside you. I sell real estate in the areas of our city I am most passionate about – Faircrest Heights, Reynier Village, Mid Wilshire, Mid City, Culver City, DTLA, Playa Del Rey, Hollywood Hills, Los Feliz, Hancock Park, and Beverly Hills. At Keller Williams, I am one of the top ten agents in my office, receiving many production awards, and I am a member of the "Agent Leadership Council", but that's the behind the scenes stuff. What matters to you is that I am passionate about what I do, where I live, and that I understand the local real estate market. I want my clients to be happy, offer referrals, and do business with me again.